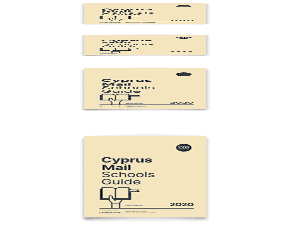 By Mathew Scott in Manila
Panicos Yusuf's feet are raw and red and packed with ice as he takes his rest backstage at Manila's Mall of Asia Arena.
There's no real pain here for the Limassol-born fighter, however, only gain.
"I've been doing this for 18 years, and now I can say I'm a professional," says the 33-year-old Yusuf. "What an experience."
Yusuf has just seen off China's Han Zihao in a bantamweight Muay Thai bout that was part of the Singapore-based One Championship martial arts promotion's Super Series of stand-up bouts. The Cypriot's accurate counter punching proved the difference as he took a unanimous points decision from the judges after three rounds of intense action.
The One organisation is the ground-breaker when it comes to mixed martial arts in Asia, hosting regular and sold out fight nights across the region. Its Super Series is a new initiative that is expanding One's reach into the likes of Muay Thai and kick boxing – as well as offering fresh (and rich) opportunities to fighters from across the globe.
A contract with One has opened up to a whole new world for Yusuf. On Friday night in Manila, there were 20,000 screaming fight fans urging on his every kick and blow. Before that Yusuf had at the very most fought in front of crowds of a few thousands, and often times a whole lot less.
"That was crazy," says Yusuf. "It could only happen with One, to have 20,000 people going mad. I can't even remember my entrance other than the music, the noise, the people reaching out. You feel invincible. But I felt in control. I've been around a long time and I knew what I had to do. A win on debut with One, and many more to come."
Then there is the matter of family. Yusuf was born to a Filipina mother and Cypriot father who met while she was working as an au pair. "They met, the magic happen, and I appeared," he says.
Up until the weekend, Yusuf had never been in much contact with his mother's side of his family – and he had certainly never met any of them face-to-face.
"Coming to the Philippines has been very emotional," he says. "It's the first time live met my mum's brother and her two aunties. They've been here and I'm so happy. The connection between us has been made."
The decision to take up Muay Thai – the ancient Thai martial art that relies mostly on fists, elbows, knees and feet – was taken when Yusuf was 15 years old, and after he had dabbled in karate when much younger. At the turn of this century, combat sports were still emerging on the Cyprus sports scene, and Yusuf soon found himself front the national Muay Thai team in competitions in Thailand, the United Kingdom and Lebanon.
"At first I thought it was kick boxing," says Yusuf. "I just loved the contact, and the buzz from competition. There wasn't many doing it back then."
At 20, Yusuf later followed his heart to Manchester, England – and the woman who would later become his wife – and has since established the All Powers gym while marking his name down as one of the most accomplished Muay Thai fighters in the United Kingdom. The win over Han in Manila took Yusuf's all-time record to 37 wins, six losses and it's one that includes titles with the likes of the World Ring Sports Association – all under the Cyprus flag.
Yusuf dabbled in MMA, taking a record of 2-2 into a tryout with the One organisation that fell short before a call came out of the blue, with news of the emergence of the Super Series.
"One has given Muay Thai fighters something to aspire to," he says. "Opportunities are limited and opportunities to make money even rarer. But all that has changed now and hopefully more fighters from Cyprus can follow me."
Yusuf returns to Cyprus "as many times as I can" each year and maintains his contacts and interest in how combat sports are developing on the island. With One recently developing a 'super app' that showcases all its fight nights for free, Yusuf hopes fighters – and fans – in Cyprus can follow his progress in the Super Series. They can also see how far martial arts can these days take a fighter.
"Because of the work I have put in for so long the opportunity came to me," says Yusuf. "So I can't say I'm lucky. I don't believe in luck, I believe in hard work."
After 15 years it now seem to be paying off.