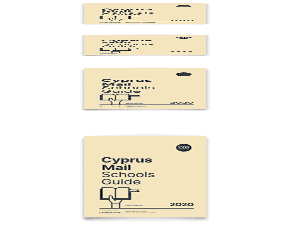 The increased charges and introduction of new ones put into effect by the Bank of Cyprus from August 1 caught many people by surprise. We should all have seen this coming especially as Hellenic Bank had increased charges on March 1 so it was only a matter of time before the Bank of Cyprus did the same. Most of the charges are designed as a disincentive for customers to use branches as it is cheaper to use online banking services.
For instance, a cheque book ordered online would cost €16 (it was only €6 before the increases) while one ordered at the branch would be €25 (up from €15). The idea is that individuals and businesses would eventually stop making payments by cheque and use bank transfers. What really angered Sek trade union, which issued a scathing announcement arguing that the elderly would be penalised because they were unfamiliar with digital banking, was that the Bank of Cyprus would charge for a withdrawal of cash from a branch.
Imposing charges on withdrawals "constitutes, to put it mildly, theft from citizens," said the Sek statement, which concluded: "It is unheard of for citizens to be obliged to pay charges in order to take money from their accounts." Hellenic Bank was quick to issue a statement pointing out that it charged nothing for cash withdrawals from branches. The Bank of Cyprus could withdraw it, if there were many complaints (maximum charge is €2) but it will not stop the major changes that are underway in banking.
These changes have already taken place in many countries, where branches of commercial banks are disappearing from the high streets, while those that remain are staffed with just a few workers. Cyprus, in contrast, despite the crisis of 2013, still boasts banks on the busiest streets of all towns not to mention the suburbs. For the size of the population, there is an awfully large number of banks on the high streets, which bank bosses are planning to reduce as part of the drive to cut costs and increase profitability.
With interest rates at record low levels, compliance costs and the increasing competition from the inexorable advance of Fintech, banks are experiencing a big squeeze on profits (in Cyprus they have the added burden of NPLs) that can be reversed by drastically reducing operating costs. The higher charges are not an end but a means to increasing profitability. The aim of the higher charges is to persuade the majority of customers to switch to online banking that would allow the banks to close down branches and reduce staff numbers. Lower operating costs would also make them better able to compete with the emerging companies relying on fintech to carry out money transfers and other banking services at a lower cost.
It may take a while before the plan materialises and the banks will also have to deal with the disruption that will be caused by the employees' union Etyk, which will demand huge pay-offs to consent to redundancies. But the management of the banks will know what to expect and are probably already making contingency plans for dealing with industrial unrest. Of course, this may be a few years down the road, because it is doubtful Cypriots will change the banking habits of a lifetime in the space of a few months in order to save five or 10 euro in monthly charges.
The management of the banks is probably aware that there will be resistance to change by customers, but e-banking is a road of no return; the Bank of Cyprus has even been advertising e-loans. This is the future, and even though it will save time and enable people to do their banking any time of day, many will miss the regular visits to their branch where they were able to engage in a little social interaction with the tellers and other staff. Banking services will be provided in our own home by a computer without small talk and human interaction.
Banks do not have any obligation to cater for their customers' needs for social interaction or to keep employees in well-paid jobs when the work can be done much more cheaply and efficiently by computers. After all, the bankruptcy of the Cyprus Cooperative Bank has proved that "banking with human face", which our politicians waxed lyrical about, is a recipe for disaster.