THE MEETING with the party leaders on Monday failed to shed much light on how Prez Nik plans to deal with the UNSG's attempt to push the sides towards a settlement. Party leaders were unusually subdued after their briefing, which was a bit disappointing as we expected at least one of the them to blurt out what was said in order the warn the public.
All we got instead was the sanctimonious ramblings of the Green freedom fighter Perdikis who expressed sadness because the UNSG's representative, Jane Holl Lute, at her meeting with the Prez "did not convey any optimistic message." Lute was convinced that Nik wanted the negotiations to continue but this was not enough for her, revealed Perdikis, who believed a deadlock was inevitable because, in his view, Turkey was not prepared to budge on guarantees.
He urged calm in dealing with the deadlock. "What the price of this deadlock would be we must discuss calmly and without panic and without the Greek Cypriot leadership placing the Cypriot people in a vice," he advised before imparting more wisdom.
"We must not be trapped in asphyxiating dilemmas and in catastrophic, suicidal choices. Calm. We do not need statements that recall Greek tragedy. We do not need statements that recall extreme scenarios. We recommend greater calmness in handling the situation and strategic planning."
The Greens will be supplying us all, free of charge, with herbal tranquilisers to keep us calm when it is announced that Unficyp will be pulling out.
IF ONLY the politicians and Phil columnists that keep calling for strategic planning, new strategies, new direction etc as alternatives to negotiations would explain at least once what these would actually involve. "It is no crime to discuss a different line, unless fear syndromes have cemented perceptions and policies," wrote a Phil columnist.
Like Perdikis with his strategic planning, the columnist did not bother giving his readers any detail about the different line he was advocating. At least Paphite Yiorkos Lillikas, who had also regularly championed a new Cyprob strategy in the past, indirectly admitted that he did not really know what he was talking about.
At the meeting of the party leaders he said he proposed "the government assigns to experts, diplomats and academics the preparation of comprehensive studies for all possible scenarios so that the political leadership has action plans for initiatives that could be undertaken by the Cyprus Republic." He expressed the hope that "having studied all the scenarios, united, we will take those decisions that would protect our country."
It seems bizarre that party leaders that have been posing as super experts on the Cyprob for decades, speaking with absolute certainty about it, suddenly want advice from experts about the scenarios to decide what to do. My fear is that even if we hired the best academics and diplomats in the world to prepare the most detailed and comprehensive studies our party leaders would definitely make the wrong choice because that is what they always do.
I AM NO expert, diplomat or academic, but I can help our party leaders with the scenarios without demanding a fee. One is a settlement based on power-sharing, rotating presidency, the abolition of the system of guarantees and right to intervention.
The other scenario is no deal, which would see the withdrawal of Unficyp, the closing of the UN good offices mission and the end of UN involvement in the Cyprob. There could be dispute with Turks over who will take control of the buffer zone and the possibility that the pseudo state will gain some form of recognition or be annexed by Turkey.
A third scenario is that our prez would negotiate partition, which ensures against the danger of power-sharing and allows the return of little territory. This was his preferred option last year and he even ran it by the Turks but his enthusiasm for it appears to have cooled recently for unknown reasons.
A fourth scenario is strategic planning for a different line, or even a new strategy, that would lead to the withdrawal of the occupation troops and all settlers as well as the return of all refugees to their homes with the Cyprus Republic extending its authority over the whole island. This scenario might seem a little unrealistic but Lillkas' hired experts will tell us how we can realise it. It might involve taking the herbal tranquilisers and staying calm.
THE OTHER peculiar development after the Lute visit has been the unleashing of negotiator Andreas Mavroyiannis on radio audiences. After his appearance on Super Sport FM last week he was a guest on Trito, once again talking about the critical time we were going through and repeating that the Cyprob was reaching an end of an era.
Is the old rejectionist issuing these warnings on his own initiative or is he acting on presidential orders? The second option is more likely, which would suggest Nik is keen to gauge public reaction to the narrative that we are in the last-chance saloon and there is no alternative to a settlement.
Still, the government has avoided speaking publicly about Lute's warning that this was the last six-month renewal of the Unficyp mandate. The leaders were informed at Monday's meeting but they chose to stay silent about it not wanting to cause alarm to people during the holiday season.
They would then also have to explain how their uncompromising policies would result in the withdrawal of Unficyp, the end of UN involvement in the Cyprob and a long border with Turkey.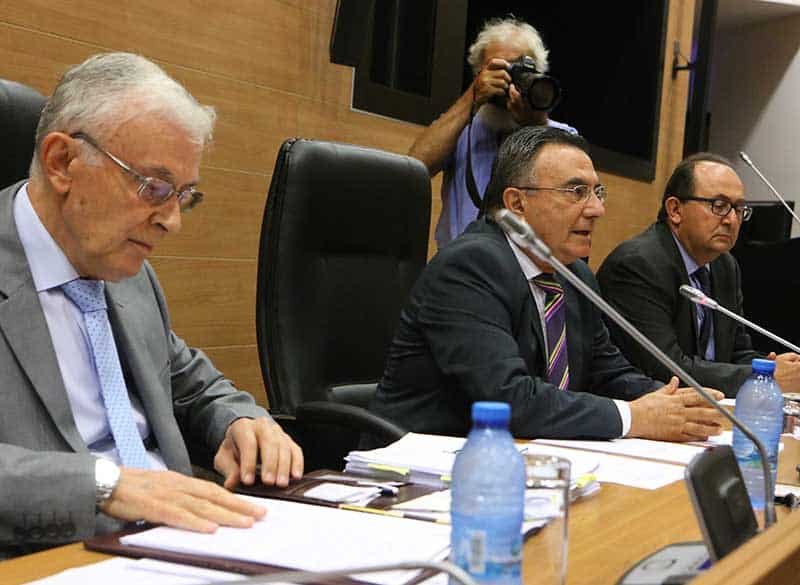 FROM THE first session of the investigation into the collapse of Cyprus Cooperative Bank the mismanagement, corruption and political interference was made apparent. It was foolish to expect anything else given that the CCB was under the complete control of the government, which ran it as incompetently as it runs all enterprises.
The only problem was that this was a bank and the incompetence of politicians cost the taxpayer billions. Finance Minister Harris Georgiades messed up big time by appointing his close friend Nicholas Hadjiyiannis as chairman and then, after the latter forced out CEO Marios Clerides giving him that job as well.
Hadjiyiannis had no experience of banking having served in a bank's personal wealth department, his main duty being serving and advising rich customers. He was totally unsuitable and unqualified for the task of turning around a struggling bank. But having the backing of the finance minister meant that Hadjiyiannis could focus on important things such as negotiating a big salary for himself, buying an expensive company car and hiring flunkeys to serve him.
It was interesting that when Clerides tendered his resignation in 2015 because of being constantly undermined by Hadjiyiannis the board minutes recorded that his resignation was for personal reasons, which was untrue. It had not even bothered to hear him out. The chairman, who eventually made himself CEO, wanted minimum fuss to be made about the resignation so there could be a smooth takeover.
A BOARD member who was removed in 2015 for being a bit troublesome told the investigating committee on Friday that most members of the CCB board – political appointees – were more concerned with arranging debt write-offs than forging a strategy for the survival and recovery of the bank. He said: "From day one non-executive directors interfered in executive responsibilities. A typical example: the board of directors was discussing debt write-offs while this was an executive responsibility. It was inconceivable that I would come and decide for the write-off of debt A, B and C." This was done under the enlightened chairmanship of Hadjiyiannis, who was so good at arranging debt write-offs the government made him CEO.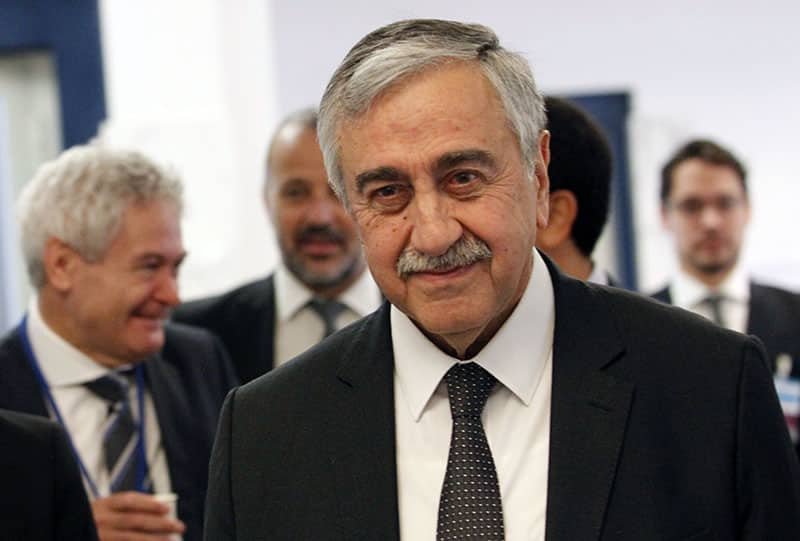 MUSTAFA Akinci was put in a bit of tight spot by the Turkish government's decision to prosecute Afrika publisher Sener Levent and journalist Ali Osman for reports carried in the newspaper that President Erdogan deemed offensive. Although he knew he should defend the hacks' right to free speech he was also aware that doing so could infuriate the authoritarian Erdogan, who is not accustomed to anyone standing up to him.
Under pressure from Turkish Cypriot groups and with the EU and OSCE backing Levent's right to free speech, Akinci took a stand. His spokesman Baris Burcu issued a written statement saying that the extradition of 'TRNC' citizens to other states was "out of the question". Phil had to put a negative spin on Akinci's stance, reporting that it took him four days to react and even then he did it through a spokesman. Well you could not have expected the paper to report "Ankara's puppet stands up to Erdogan".
DR ELENI Theocharous, like all our super-patriots, ran to the defence of Levent but she could not help making his persecution about herself. "I will not go to the occupied territory today in solidarity to Sener Levent-Ali Osman because Turkey and the occupation authorities intend to execute an arrest warrant against me, issued by Azerbaijan." Was she being serious, in claiming she would show ID to the pseudo-police to go to the occupied north to show her solidarity to Levent if there was no Azerbaijani arrest warrant? I don't believe her.
THE FEUD between Odysseas the Righteous and teaching unions kept us entertained all last week. On his Facebook page Odysseus, who had been targeted by countless teachers, hit back. He proposed that talks between the education minister and union bosses about work terms should also discuss the extension of the working day at secondary schools to 3.30pm, the reduction of the days teachers were off work, a reduction of school holidays, the introduction of clocking in cards etc. This sparked another attack by teachers who are proving fierce and unforgiving social media warriors.