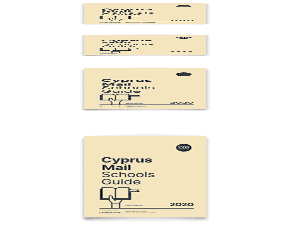 Technopolis 20 Cultural Centre in Paphos will put on another great jazz evening on Friday when the newly-formed jazz trio Jazz the 3 of Us will perform at the venue for the first time.
The three friends that make up the band, Loukas Louka on the keys, Stefanos Pontos on the bass and guitar and Philipp Psillides on the drums, have been performing on the local scene for the last ten years. The band's repertoire includes well-known jazz standards, mainly in swing and bossa, but also lesser known tracks in Jazz Rock, Latin and Funk styles.
Jazz the 3 of Us is well-known for its experimentation with melody and rhythm in jazz improvisation and also experimentation with different combinations of instrument and sound on keys, such as the combination of the organ, the guitar and the drums without the bass.
Louka started studying classical piano when he was eight and took up jazz piano at 22. In 2012 he received the ALCM diploma in Jazz Piano from the London College of Music. Since then he has performed as a member in several jazz combos during various events in Cyprus.
Psillides studied Jazz through the Jazz Futures programme. By the age of 21 he was offered a scholarship at the University of Nicosia, were he majored in Jazz Performance-Drums. After graduating in 2014 he went to New York where he took lessons from the well-known drummer Jean-Pierre Bouvet.
Pontos studied jazz guitar at the European University of Nicosia and then studied sound engineering in America. He has been one of the in-house sound engineers at BIMM (British Institute of Modern Music) in Brighton, where he also taught Basic Recording Skills.
Jazz The 3 Of Us
Performance by the jazz trio. August 10. Technopolis 20 Cultural Centre, Paphos. 8.30pm. €10. Tel: 70-002420