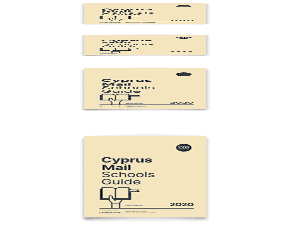 By Kristian Chrysostomou
Shopkeepers on Limassol's Misiaouli, Kavasoglou and Yildiz streets have said they would make a last-ditch effort to resolve their dispute with local authorities over the reconstruction of the area.
The shop owners met on Thursday evening to further discuss how to handle the municipality's decision to begin roadworks which will include bicycle lanes and landscaping, which they oppose.
According to a spokesperson at small shopkeepers' union Povek, which is backing them, in the meeting the shopkeepers concluded that a last-ditch effort to meet with representatives from the city council was necessary and that they would do so as soon as possible.
The shopkeepers claim the reconstruction has been planned without taking them into consideration though they are directly affected and argue that they will feel the consequences, leading to closures and bankruptcy of 140 businesses.
After a protest on October 2017 in front of the town hall, the secretary of Povek in Limassol Kyriakos Moustakas said that despite the demonstration, the municipality was going to go ahead with their plans to reconstruct the area.
The works are part of a number of projects co-funded by the European regional development fund aimed at developing the western part of the city centre, an announcement by the municipality said.
The €5.2 million project is not only about a bicycle path, but 150 new trees will be planted and 10 bus stops will be added. The area will also have pavements ramps for disabled people and a bridge for pedestrians and cyclists, pedestrian crossings, new lighting, additional traffic lights and an underground utilities network.
Mayor Nicos Nicolaides, presenting the project in 2017, said that after eight public consultations the number of parking places has been increased from 81 to 158, while the cycling path has been shortened by 300 metres from 850 to 550 metres.
If the shop owners gave just one metre of the three they have as part of their premises, he added, more parking places could be created. In case no cycling lane was included, the municipality would lose the € 5.2 million from the European development fund.