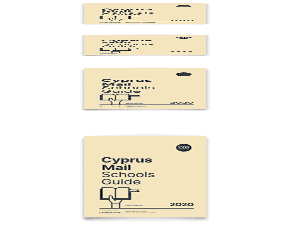 The Turkish Cypriot 'foreign minister', Kudret Ozersay, on Monday accused the Cyprus government of trying to suffocate the economy of northern Cyprus by targeting its main pillars: higher education and tourism.
In a written statement, Ozersay said that that the republic's foreign ministry is trying to block cooperation between the Eastern Mediterranean University in the north and Oxford University.
While the degrees of graduates of the Eastern Mediterranean University are being accepted throughout the world, Ozersay said, Cyprus officials are trying create problems over its cooperation with Oxford University without any legal backing.
The foreign ministry, he said, is trying to even prevent contacts of universities in the north with international forums.
In terms of tourism, Ozersay said that in the past, authorities in the government-controlled areas had arrested ship captains who had anchored in ports in the north when they crossed to the southern part of the island.
He said that now the government is also taking action against countries whose flags are flown by vessels arriving in the north. The Greek Cypriot side base these actions on meaningless claims, he said.
"It is clear that they do so because the two main pillars of the Turkish Cypriot economy are higher education and tourism."
Ozersay said that when the Turkish Cypriot side maintains that a change of mindset is necessary, this is what it means.
This behaviour, he said, will worsen relations between the two communities.
"It is understood that, unfortunately, the Greek Cypriot leadership cannot stand letting the Turkish Cypriots catch a breath not only over politics, culture and sports, but also in the economic sector," he said. "We are faced with a mentality that tries to cut our every contact with the economic world."
He said that these actions contradict calls by the Greek Cypriot side to improve relations between the two communities.
"Sorry, but that's just hypocrisy," Ozersay said.