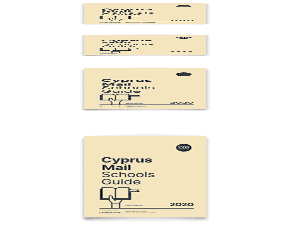 Glamour, rhythm and a spectacular party vibe will all be combined on September 7 in Paphos when Lebanese percussion expert Albert Boyadjian will be the highlight of the night.
Boyadjian, who is internationally renowned for his exceptional style and energetic shows, will be accompanied by Cuban singer Jose Carlos and DJ Demis. The trio will get us on our feet when they fuse Middle Eastern energy and Latin passion.
At the moment, Boyadjian and Carlos are taking Lebanon's nightlife by storm, and they promise to bring the same vibe to Paphos. Boyadjian's unique approach to percussion comes from the Armenian and Arab music tradition. It is this tradition that provides the melody, 'the heartbeat' as he describes it. While Boyadjian will provide the heartbeat for the evening, Carlos will enchant us with his live performance.
The night only gets better with the setting, which is outside Minthis' Clubhouse. While you enjoy the performance and stylish look of the venue, you can also take a break from dancing by savouring a variety of exotic shisha and cocktails. If you also fancy snacks or dinner, the Clubhouse restaurant will be open to serve you.
Don't worry about missing some of the show while you dine, the restaurant has an excellent panoramic view of the show.
Albert Boyadjian and Jose Carlos
Live performance by the percussion artist and singer. September 7. Minthis, Paphos. 9pm. €25. Tel: 99-710369