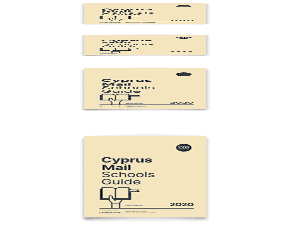 Nicosia has protested to the Council of Europe (CoE) over the exploitation of Greek Cypriot property in the north saying illegal developments continues unchecked.
In a memorandum to the Committee of Ministers, the government also speaks of a "deliberate policy of thwarting the rights of Greek Cypriot owners to restitution of their properties."
According to the memorandum, development in the north in 2001, covered an area of approximately 107sq km, and increased to 207 sq km in 2007, and 279 sq km. in 2014.
In addition, Nicosia says there was evidence of significant development in the Morphou and Karpasia areas "on a scale not seen in previous years."
The Committee of Ministers is set to resume consideration of the issue of the property rights of displaced Greek Cypriots at a meeting in Strasbourg, between September 18-20.
In the memorandum, Cyprus expresses grave concern about Turkey's "continued complicity" in the unlawful sale or exploitation of Greek Cypriot homes and properties.
Cyprus also urges the Committee to recognise the urgency of the matter and take appropriate action to ensure that Court judgments are given full effect by Turkey.
It added that the deliberate use of property distribution "as an instrument of what amounts to ethnic cleansing" is exemplified by the words of the chair of the immovable property commission (IPC), as reported in the Turkish Cypriot daily "Diyalog" on March 24, 2018. According to the report, the chair of the IPC said that "… the more land is Turkified, the right of the Greek Cypriot side to demand land in the north will be abolished."
In a separate memorandum to the Committee of Ministers, Nicosia refers to the case of Titina Loizidou, regarding her right to access the property she owns in the north.
It pointed out that the IPC was incapable of providing the effective framework of redress the applicant is entitled to and calls on the Committee of Ministers to resume the supervision of the case.