One of the suspects in the murder of George Low taunting family on social media
By Elias Hazou
A BRITISH MP, seeking explanations on why no one has been brought to book over the 2016 brutal murder of his constituent George Low, was in Cyprus this week, but appears to have got only verbal assurances from the British High Commission that they will treat the matter as one of 'high priority'.
Gareth Johnson, a Conservative MP for Dartford has been on the island since Monday on a mission to discover first-hand the status of the investigation and what – if anything – can be done for a breakthrough.
He has had a busy schedule, meeting with officials on both sides of the island, as well as with the British High Commission.
"The Commission said they are treating this as a top priority issue. So there is some progress," Johnson told the Cyprus Mail in an interview in Nicosia.
Other than that, there doesn't appear to be too much in the way of a light at the end of the tunnel; the two men named as suspects in Low's murder are still at large, and no one can say how they may be brought to justice.
It wasn't for lack of trying; Johnson jumped through all the hoops, meeting with senior police officials, the head of the law section of the attorney-general's office, before crossing over to the north where he saw the breakaway regime's 'justice minister'.
He even met with the case officer in Ayia Napa who investigated Low's murder.
"The man was visibly frustrated, too, with the lack of progress," Johnson said.
"Police [in the south] told me the evidence against the suspects is strong. That, as you can imagine, doubles the pain of his [George Low's] family."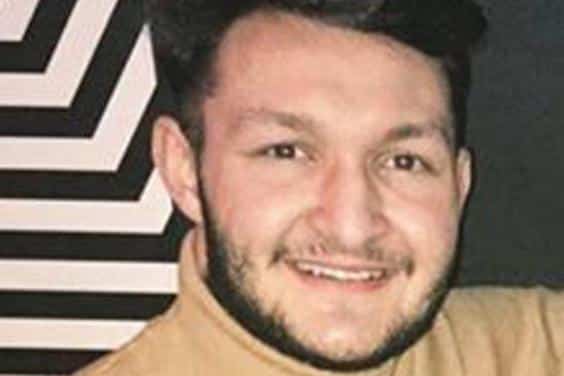 Low, 22, was assaulted and killed in the early hours of August 14, 2016, when a man he had had a brief altercation with minutes earlier returned with a friend and stabbed him and his friend Ben Barker near the bustling Ayia Napa square.
He was killed following a stab wound to his neck, which severed his carotid artery. Barker, who was stabbed in the back four times, survived.
Two men, Mehmet Akpinar and Ahmed Salih, escaped to the north and were later captured in Kyrenia by Turkish Cypriot police and brought before a north Nicosia court for a remand hearing which centred not on the murder, but their trespassing into a military zone, a charge levelled at people crossing into the north by means other than a checkpoint.
Neither of the two suspects are Turkish Cypriots. One is a Turk of Kurdish origin, the other a Bulgarian Turk. Both have since been freed.
Akpinar was sentenced to three weeks and released into Turkey.
Salih was tried for trespassing and travelling on false ID, and after serving a 10-month sentence was also taken to Turkey and released instead of being deported to Bulgaria.
Both suspects are believed to be in Turkey.
The absence of cooperation between the two sides in Cyprus, and between Cyprus and Turkey, for political reasons, is understood to be the reason why no one is being brought to account.
Johnson said the warrants issued by Cypriot police are "very much alive and active."
Moreover, an Interpol red notice has been issued. A red notice is a request to locate and provisionally arrest someone pending extradition.
In this case it applies only to Ahmed Salih, who is a Bulgarian national of Turkish extraction.
It does not apply to Akpinar, a Turkish citizen, because Turkey does not extradite its nationals.
The British government made diplomatic overtures to Ankara, but to date has been unable to make any headway, as no extradition treaty exists between the UK and Turkey.
"Diplomatic channels are exhausted," Johnson concedes. "As are all other avenues, which is why I came to Cyprus personally to see whether there is anything else to be done."
The MP has been tracking the affair since the beginning, meeting several times with the Low and Barker families. They have been together to see former British Foreign Secretary Boris Johnson and Alan Duncan, the Foreign & Commonwealth Office Minister.
Johnson noted: "Clearly, the crime rate is low in Cyprus, and no one is saying that this sort of thing happens on a regular basis. Still, I think it's in everyone's interests to see the case resolved.
"Obviously the Greek Cypriot side doesn't want British tourists being discouraged from travelling to the island because they fear that crimes go unpunished. And certainly the north doesn't want to be seen as a safe haven for murderers."
Despite their distress, the Low family are not blaming either side on the island.
"But they are frustrated," Johnson said.
Making matters even worse, Johnson told the Mail, there is a Facebook page purporting to belong to Akpinar, where taunts have been posted at the Low and Barker families.
"That must be excruciating for the families."