President Nicos Anastasiades on Wednesday expressed his commitment to supporting bicommunal initiatives which reflect efforts aimed at reaching a comprehensive settlement.
Addressing the Stelios Bicommunal Awards 2018 at the foundation's premises in Nicosia, Anastasiades praised the winning teams for their efforts in promoting creative bicommunal interaction and cooperation, with the aim of achieving lasting peace on the island.
The president also expressed his appreciation to Sir Stelios Hadjioannou, founder of Stelios Philanthropic Foundation, for his initiative to launch and hold these annual awards in Cyprus.
Anastasiades said that the awards, held for the 10th consecutive year, demonstrate the way in which Greek Cypriots and Turkish Cypriots can successfully work together towards a common purpose and a shared vision, as well as the willingness of both communities to enhance their socio-economic bonds.
"The impressive outreach and success of these awards should come as no surprise: Greek and Turkish Cypriots jointly worked together for decades, proving that their common denominator, their Cypriot identity and their desire to prosper together, are strong and enduring," Anastasiades said.
He said that an indication of this desire to collaborate was reflected in that nearly 700 applications were submitted, out of which 50 were successful.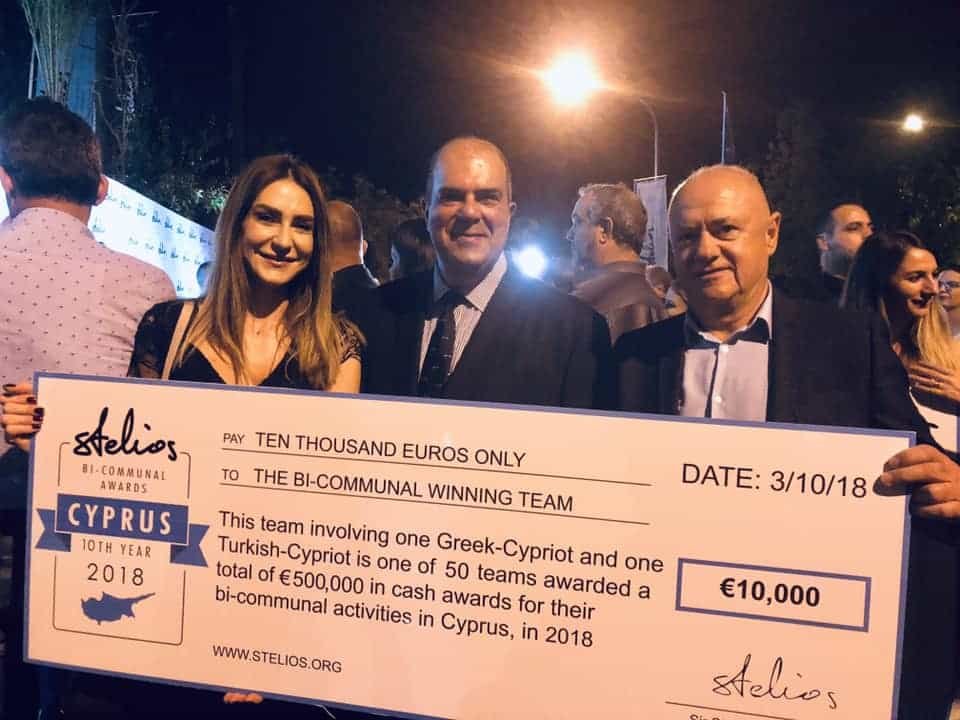 Anastasiades said his presence at the ceremony "sends a clear message that the Republic of Cyprus remains sincerely committed in supporting such bicommunal initiatives which support our efforts aimed at reaching a comprehensive settlement that will end the unacceptable status quo and reunite the country, its people, the economy and institutions".
Referring to the Cyprus issue, Anastasiades said his vision "remains none other than to reach a viable and functional settlement that will reunite Cyprus in a truly independent state, free of any foreign dependencies, allowing all Cypriots to live in a normal state and work together for the prosperity and security of all".
Sir Stelios said this year was not the high watermark as it had been last year when there were about 800 applicants. This year "we had 700 applications which I think is a very good respectable result".
Even though he was a little pessimistic when they started this year, Sir Stelios said the number of applications showed that Greek Cypriots and Turkish Cypriots care and cooperate, even in a difficult year, after the talks collapsed in Switzerland last year.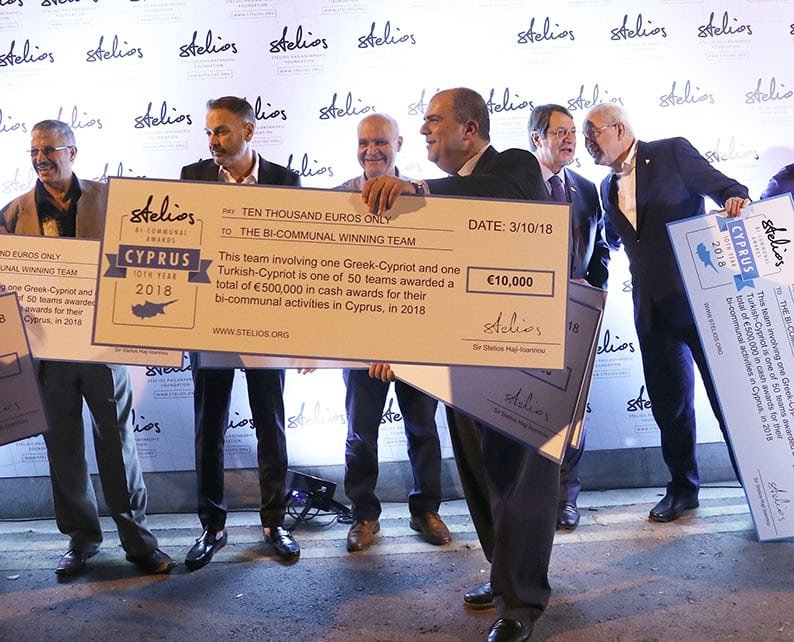 He added "we are here for the long run".
Fifty pairs of Greek and Turkish Cypriots shared €500,000 between them on Wednesday.
Since 2009, the total value of the awards that were granted to bicommunal collaborations adds up to €3,250.000.
The aim of Sir Stelios' award scheme is to encourage cooperation between the members of the two communities in Cyprus and to establish lasting peace on the island.
The winners were selected from various backgrounds including business, sciences, arts, sports, NGO work and 'partners in life'.
'Partners in life' is a category that stands out for bucking the general downward trend in applicant numbers in other categories.
This year the applicants in the 'Partners in life' category saw a more than twofold increase in applicants compared with last year.