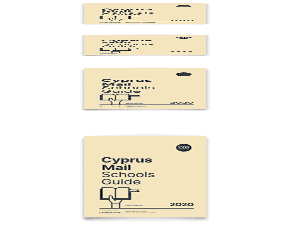 By Preston Wilder
Is this the real life? Is this just fantasy? Did a band disagreement that was threatening to become physical really get defused, circa 1979, by John Deacon playing the bass riff from 'Another One Bites the Dust'? ("Cool riff!" say the other members, and promptly stop fighting.) Did Freddie Mercury really get his first, unsolicited gay kiss – the first one we see, at least – while at the piano playing 'Love of My Life', a song he wrote for his then-wife Mary? Mercury himself (played by Rami Malek, from Mr. Robot), famously flamboyant, would surely have replied that it doesn't matter, and fiction is more fun than truth anyway – and the same may be said of Bohemian Rhapsody, an enjoyable biopic that's surprisingly sharp in some respects, utterly square-cut in others.
"Formulas are a complete and utter waste of time," claim Queen (the mega-band fronted, of course, by Mr. Mercury) during heated negotiations with EMI honcho Ray Foster. Foster, unlike Queen, is a corporate loser who loves formulas – he later gets matched to the line "No time for losers" in the climactic rendition of 'We Are the Champions' – yet the film takes his side over the band's, being made very much according to celebrity-biopic formula: heady rise followed by messy fall, structured on a pivot (Live Aid, in this case) that allows the film to come full-circle and end on a high note. The ironies are sledgehammer-heavy. "Can't get anywhere pretending to be someone you're not," chides Freddie (né Farrokh)'s stern Zoroastrian dad after he changes his name – and right on cue the phone rings, heralding the band's first big break. "What on earth is it about? 'Scaramouche'?" babbles Foster when he hears the titular hit, predicting that no radio station will ever play it.
'Bohemian Rhapsody' the song is now such a classic, of course, that the film doesn't even deign to show its success; instead it quotes the barrage of bad reviews it received in the music press, then discreetly fades to black, the visual equivalent of a meaningful ellipsis. (There may be some score-settling going on here; two of the surviving members of Queen, Brian May and Roger Taylor, are among the producers.) Bohemian Rhapsody the movie may or may not become a classic – but, like the song, it'll be a people's classic, not a critical darling. There's too much cheesy detail getting in the way of a rave review, not just that riff from 'Another One Bites the Dust' but also e.g. Freddie giving an impromptu audition in the parking lot ("I'll consider your offer," he tells May and Taylor cheekily, having stunned them with that multi-octave voice) or reconciling with his parents just in time for the grand finale. Then again, maybe it happened just like that. He's just a poor boy, he needs no sympathy.
That unsentimental streak comes through, especially near the end when Mercury gets Aids and refuses to become "an Aids poster-boy, a cautionary tale", determined to live without judgment or pity. "I'm exactly the person I was always meant to be!" he declares earlier – meaning a performer, an artist, pushing boundaries in the studio and shielding his personal life behind an "exotic" persona. The film is unsentimental in a couple of other ways too: first, in showing Queen as a hotbed of constant bickering – though May does ensure he gets credit for the "genius" concept behind 'We Will Rock You'! – and second, in showing Freddie's tortured sexuality as a nuisance (and the cause of his downfall) rather than a badge of honour.
It's easy to make the closeted homosexuality of a less-enlightened past seem poignant and full of pathos – but the tone here is sharper and pricklier, making Freddie's gayness (represented by the predator-like Paul Prenter, the devious creep who gives him that first, unsolicited kiss) almost the villain of the piece. He's shown to be happy with Mary (Lucy Boynton), even while struggling to resist temptation; when he calls her "the love of my life", director Bryan Singer (who is himself openly bisexual) isn't tagging Freddie as insincere, even if the marriage is, in one sense, a sham. It's an honest tone, steering clear of the sanctimonious bromides of e.g. The Imitation Game – and Malek is also outstanding, whether sizing up his future bandmates with a calculating look (Freddie was no fool; Malek makes it clear the campy peacock preening was part of the act) or bringing a sharp sense of pain to the scene where FM meets his ex with – unexpectedly – her new boyfriend.
Bohemian Rhapsody opens and ends with Live Aid, Bob Geldof's seminal 'concert for Africa' where Queen reunited and Freddie – sick, weakened, his voice going – worked the biggest crowd of his career. Singer goes all-out in the climax, recreating the medley of songs with frantic, shamelessly emotive editing encompassing just about everyone in the movie: Freddie's parents, lovers, fellow freaks – and of course his other family, "four misfits playing to all the other misfits" (not that Queen's fist-pumping, crowd-pleasing rock anthems ever seemed to be aimed at misfits; but what do I know?). Not a dry eye in the house, then this scrappy – but well-worked – biopic is over. Goodbye everybody, he's got to go.
DIRECTED BY Bryan Singer
BIOGRAPHICAL DRAMA
STARRING Rami Malek, Lucy Boynton, Gwilym Lee
US/UK 2018                 134 mins