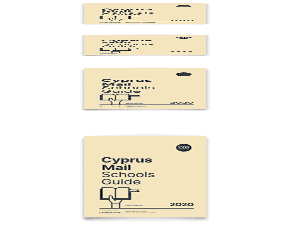 This really ought to be a review of The Nutcracker and the Four Realms, the new Disney movie and the week's biggest new release, opening with much pomp and circumstance all over the island. I've seen the film, but ended up having to watch the dubbed-into-Greek version – a drawback that's not always fatal when it comes to cartoons but gets in the way when you're watching, say, Keira Knightley seemingly possessed by the spirit of some screechy Greek woman. (To be fair, Keira's quite screechy in English too.) I don't think I could live in one of those countries – Germany, most notoriously – where all films are dubbed as a matter of course.
Admittedly, language is irrelevant to the two most interesting aspects of The Nutcracker: the fact that it's often visually beautiful (the director of photography is Linus Sandgren, who won an Oscar for La La Land) and the fact that it's so self-consciously 'diverse', Disney leading the way in political correctness. This is a film (indeed, an action film) where white males are conspicuous by their absence: the stock roles of hero, villain and wise older person are all played by women, while the quasi-romantic male lead – who does very little, just like female sidekicks in most action movies – is African-American. Hard to say if these reversals make any difference to the end product, then again even if they don't make any difference that would still prove a point about equality. It's win-win.
I can say no more, not having seen the film 'properly'; that's okay, though, since it means we can look beyond Disney. By all means take your sprogs to The Nutcracker and the Four Realms (in English, if possible) – but don't forget there are excellent alternatives to watch at home as well, on DVD or Netflix or whatever. Here are five choices for your telly or laptop, all of them warmly recommended – the only criterion for selection being that none of them have screened at a local cinema or film society.
BAD GENIUS. Nattawut Poonpiriya: remember that name, you'll surely be seeing it again – maybe even in a Hollywood context, the director of this Thai teen movie boasting quite an American style. One could call it a heist movie, the 'heists' involving smart students cheating at exams – and it's gripping from beginning to end, with a steady propulsive rhythm, methodical build-up of tension, and a nail-biting pile-up of every possible thing going wrong. If you thought there can't be much excitement in a film starring actors whose names you can't even pronounce, think again.
FIRST REFORMED. Another unlikely hit: an honest-to-goodness religious drama – a film about a crisis of faith, with Ethan Hawke as a small-town pastor whose inner life spirals out of control – that morphs into a thriller in its final stages, our hero turning into a dog-collared cousin of Travis Bickle in Taxi Driver (a film written, like this one, by Paul Schrader). "I have found a new form of prayer!" raves Ethan, positing activism as the new religion – and the long, earnest scene where our hero debates with an eco-warrior who doubts the usefulness of God in a world that's heading for oblivion is like nothing else in recent American movies.
A GENTLE CREATURE. From America to Russia – and an equally bleak vision, though there may be some sly Kafkaesque humour in this tale (based on Dostoyevsky) of a young woman searching for her husband and getting into one unhelpful, soul-destroying encounter after another. The staging is magnificent, silent scenes of our heroine alone alternating with crowded panoramas seething with life, the film growing increasingly ambitious – maybe too ambitious – all the way to a haunting ending. Moral of the story: "Man is a wolf to his fellow man".
THOROUGHBREDS. And speaking of morals… Amanda (Olivia Cooke) doesn't have any. "A human life isn't some sacred thing. There's nothing holy about a dick and a vag getting together and spitting out a little dude," says this scarily affectless teenager – and her friend Lily (Anya Taylor-Joy) seems a bit more empathetic, but don't be too sure. The plot ventures into neo-noir territory, but this hugely enjoyable oddity is more about veiled social comment and the brittle, funny banter between two very bad girls. "[You're] like a YouTube video of a giant zit being popped, or a baby born without a face!" "Love those videos…"
WHO WE ARE NOW. Who we are now are jaded viewers looking for something that'll brim with confidence and relatable detail – and this excellent drama fits the bill, even if it doesn't really deal in ideas (just broken lives). Julianne Nicholson shines as our damaged heroine, fresh out of prison and trying to regain custody of her son – and the film is perhaps a bit contrived (it's the kind of film where the reason why Julianne went to jail is saved for a big dramatic speech at the climax), but its feel for rhythm and nuance makes it riveting anyway. Bottom line? Disney was never like this.