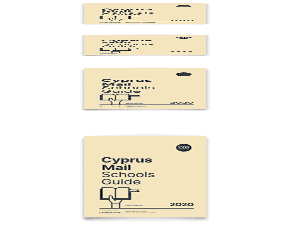 The government on Tuesday rejected reports in the Turkish press that President Nicos Anastasiades expressed his willingness to agree to a deal with Ankara for Cyprus' natural gas to flow to Europe through Turkey.
He was responding to reports in Turkish online news portal T24 that Turkey's navy will not harass ExxonMobil's drilling activities offshore Cyprus following a secret pact between Anastasiades and Turkey's Foreign Minister Mevlut Cavusoglu. The website cited security sources.
"I categorically deny that there has been such a discussion or that such an assurance was given," Government Spokesman Prodromos Prodromou told the Cyprus News Agency.
On Tuesday T24 carried a report by veteran journalist Metin Munir claiming that, contrary to its strong public pronouncements, Ankara has no intention of hampering ExxonMobil as it explores for natural gas off the coast of Cyprus.
"Natural gas will give a big push for a settlement of the Cyprus issue. Contrary to what they are telling the public, the waters in the eastern Mediterranean are not heating up, they are cooling off," Munir said.
The author added, however, that Greek Cypriots are fully cognizant of the fact that "they will not be able to make money from natural gas in peace without satisfying Ankara."
Moreover, he wrote, at this juncture Ankara would prefer to avoid 'crossing' US President Donald Trump by interfering with the US oil giant's operations off Cyprus.
Munir went on to criticise Turkish president Tayyip Erdogan for not using his leverage on the Emir of Qatar so the latter pulls out of the consortium that has exploration rights in Cyprus' block 10.
The block 10 concession is held jointly by ExxonMobil (operator) and Qatar Petroleum.
The journalist, a known critic of Erdogan and the ruling AKP party, said the Turkish leader ought to cash in on the military assistance Turkey provided to Qatar last year in its hour of need.
He suggested that Erdogan has been paid off by Qatar, citing a luxury jet gifted to him by the Emir.
Turkey has repeatedly threatened to stop Greek Cypriots from 'unilaterally' exploiting their offshore natural gas, arguing that the hydrocarbons resources belong to both communities on the island.
In February of this year, Turkish warships, on the pretext of conducting drills, stopped a vessel from reaching its drilling target in Cyprus' block 3.
Turkey supports the breakaway regime's claim that the area delineated by block 3 falls within the north's 'exclusive economic zone'.
Neither Ankara nor the breakaway regime lay claim to block 10, licensed by Cyprus to ExxonMobil.