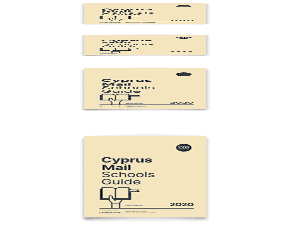 The wait for the Nicosia Mall ends tomorrow
Nicosia Mall makes the ordinary extraordinary with the beginning of an incredible era in shopping, dining and entertainment.
The largest shopping center in Cyprus, opened its doors to members of the press, offering a preview of its remarkable its remarkable spaces for the first time. Visitors had the chance to experience all the modern shopping retreat has to offer, with over 150 units, an open-air plaza and space for 1.700 vehicles, including smart parking.
Nicosia Mall harmoniously blends modern green architecture with the surrounding countryside, making the most of technology and respecting the environment. It was designed with the customer in mind, offering a comfortable experience to every visitor with beautiful green spaces and a fresh layout. Hidden away on its roof is also a stunning open-air plaza that offers unrestricted views of the area and brings the beauty of the outside into the mall. And better yet, it is only 15 minutes from the center of Nicosia.
The center's expansive and luxurious space houses the flagship stores of prominent labels and numerous international names that are making their debut in Cyprus. Nicosia Mall goes beyond sensational shopping, offering scrumptious dining and exciting entertainment which will make visitors want to come back time and time again.
And of course, such an incredible opening is followed by unbelievable Black Friday sales on Friday the 23rd of November.
In his address, Mr Kalochoritis thanked all those who were part of making this center a reality and said "this project has demonstrated that once you set some clear targets, with proper planning, financing, ethos and close supervision, in Cyprus too, great things happen. We have an incredible number of entrepreneurs and business people who once they set their mind on something, they work hard to achieve it."
Welcome to an unparalleled destination where shopping is made incredible!
Doors open 10:00 on Wednesday 21 November.
More details at www.nicosiamall.com
Tel: 77 770710
2 Madrid Street, Nicosia 2306