The recent protests by Zygi residents opposing the building of a new refugee centre for unaccompanied minors have partly focused on whether a new centre is genuinely needed, particularly after it emerged last week that dental tests on those claiming to be under 18 proved that 50 per cent of them were lying.
But officials directly involved with the care of unaccompanied minors say the need for extra space is acute with existing centres overflowing. The planned centre at Zygi will house 100 boys and girls.
"The numbers have been rising," Emilia Strovolidou from the United Nation High Commission for Refugees (UNHCR) said. She explained there were 52 unaccompanied and separated children seeking asylum in Cyprus in 2014, 113 in 2015, 220 in 2016 and 221 in 2017.
"In 2018 the numbers so far are at 280 unaccompanied and separated children whose asylum-applications are pending examination. They are teenagers around 15 to 17 years of age," she said.
"There is an evident need for increasing and improving reception capacities, particularly for vulnerable groups," the UN-affiliated International Organisation for Migration (IOM) told the Sunday Mail. IOM is the organisation which will run the Zygi centre.
"For instance, in November 2018, there was one boat which carried 24 children, with most of them unaccompanied. Part of this effort is the first reception centre for unaccompanied migrant children in Zygi which is planned to open."
Better procedures are a must, said child protection coordinator Christina Markou from the non-governmental organisation Hope for Children.
"The reception process needs to be properly set up," she said.
She also has no doubts another centre is needed. "The shelters have been running over capacity long enough." The unaccompanied youngsters are mainly from Somalia, and from other African countries such as Cameroon, Congo, Nigeria and the Ivory Coast.
At present, there are four special reception facilities to house them: one is the NGO Hope for Children-managed shelter in Nicosia. There are also three state-run centres in Larnaca and Limassol.
The four shelters have a total capacity for around 120 under-18s. A higher number of separated children stay with distant relatives or families under a foster family programme.
Nicosia's Hope for Children centre, which accommodates only boys from 13 years and older, has space for 42 youngsters, but currently houses 55. It caters for 13 to 18-year-old males because these are biggest group of unaccompanied minors who arrive in Cyprus.
A state-run shelter for boys in Larnaca hosts 29 with a capacity of 27 and a spill-over of 10 boys who are currently accommodated in an old people's home; the female shelter in Larnaca hosts 30 (capacity 25), and the Limassol female shelter has reached capacity with 25 girls currently residing there.
"The reception standards differ significantly between the NGO and the state-run shelters, including the accommodation standards and recreational/educational activities," Strovolidou said.
Even at the NGO's facility, which has more resources than the state shelters, there is a problem because of the numbers.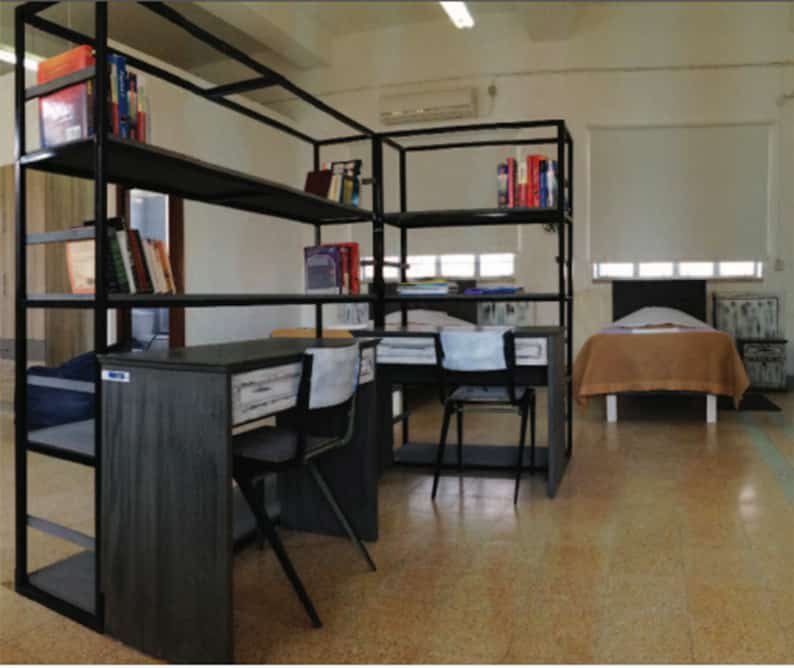 "They don't have the actual space, but also not the services they need," Markou said. "The same number of staff is available and services become fragmented and this happens in other shelters."
But what about the presumed minors who turn out to be lying about their age?
It takes up to three months from the arrival of the minors until they get to the stage when their age is tested, and there are just two officers to deal with all the work. The time taken used to be less, but numbers have increased while the staff has remained the same, Markou said.
"There is a screening interview and if the welfare office is content it ends there. When there are doubts the refugee is referred to a dental check where a panoramic X-ray is taken and analysed."
From the time of the referral it takes the asylum services another three weeks before the results are announced.
More than 50 per cent are found to be adults by the tests, but until the screening process is complete, they have to be accommodated in an unaccompanied minor centre.
The child protection coordinator is also concerned that some adults pretend to be minors, saying that this doesn't help either the minor or the adults.
"The minors are vulnerable and need to be protected, while for the adults it is different," Markou explained. "We aim to protect children and offer them a transition from childhood to adulthood and this doesn't empower adults for whom this is a step back."
The Zygi controversy is also about the question of what the minors, many of whom will join local schools, will get out of attending local schools for a year or two. And of course the potential disruption it could cause for the villagers' own children at the schools.
They are from vastly various backgrounds and will schooling really make a difference?
Markou has a convincing answer. "They will likely not go to university. A school is a place to socialise and to learn the language. Most of them want to work, which is their immediate need, and learning to speak Greek and meeting locals will help."
Strovolidou concedes the situation is not perfect, but is the best under the circumstances.
"The children remain somewhat segregated from life in Cyprus and face immense difficulties in transitioning to independent living upon reaching the age of maturity," she said.
"The children often report feeling isolated, frightened and unable to cope once they turn 18 and have to leave the shelters. The lack of effective support and assistance for family tracing and reunification is another major problem."
More support is needed for children prior to turning 18 to prepare them for independent living, the refugee agency says.
The teenagers need assistance in finding accommodation outside the shelters, cultural orientation classes, and help with daily life such as using transport, opening bank accounts, and looking for work.

At Hope for Children, they get much of this. Former minors who stayed there in the past report that employees go out of their way to help the minors, even accompanying them to banks and other offices outside working hours, and sending them documents abroad after they have left.
"It is a lot of work but very rewarding. We are in contact with them after they leave and we can see how they are progressing," Markou concluded.
The issue is complicated by the fact that so many stakeholders are involved and the situation of each minor is different.
"As the UN migration agency, IOM's efforts are focused on providing humanitarian aid to these vulnerable persons," head of the agency Natasa Xenophontos Koudouna said.
"Child migration is a diverse phenomenon which encompasses many different categories and realities such as unaccompanied and separated children, dependent and missing children. This complex picture often translates in difficulties in mapping needs, designing responses and in collecting data sources."
The director of Social Welfare Services is responsible for acting as a guardian for unaccompanied asylum-seeking children by virtue of the refugee law and all others are bound by their decisions.
"The social welfare services in cooperation with all the competent authorities/actors involved, provide accommodation, care, leisure activities, access to education, health care, the asylum application process, etc.," the services commented. "Some arrive with papers, some without."
Funding for the construction and operation of shelters comes from different sources. Over the years, the Hope for Children has received money for its home of unaccompanied children from the European Refugee Fund, the ministry of interior, the social welfare services and the Asylum Migration and Integration Fund.
The cost of the Zygi centre construction, €1.5m, and the €925,000 in annual operating costs will reportedly be picked up by the Council of Europe Development Bank, European Economic Area grants, and Norway, all of which are bound to want to influence how exactly their money will be spent.