A moving, specially written dance performance to honour the lives of two young Paphos dancers that were tragically cut short when they both perished in a car accident in July will be held in the town on Sunday evening.
'The Angels', created by Agis Toursidis, the artistic director of the Romiosini dance troupe, will be performed at the Markedeio theatre to an audience of members of the dead girls' families, friends and the public. Around 80 dancers will be performing.
Varvara Kokoridou and Kristina Kioulmbiakidou, both 11, were members of Romiosini which performs stunning traditional folkloric dances from Greece and the Caucasus nations.
On July 1, the girls were killed in a road traffic accident on the highway heading home from the airport to Paphos after taking part in a competitive festival in Spain, where the ensemble scooped two first prizes.
It was the first time that Romiosini had competed in an international festival.
'The Angels' is a multi-media fairytale created by choreographer Toursidis, who is also a vascular surgeon.
He told the Sunday Mail that creating it was a cathartic experience, it took him just half an hour to write, as the words just 'poured out of him'.
"We needed to create something to honour Varvara and Kristina and to try to help us feel better, this is a way to try to cope with what happened and we needed it so much," he said.
"We needed it more than the girls, as they are now angels."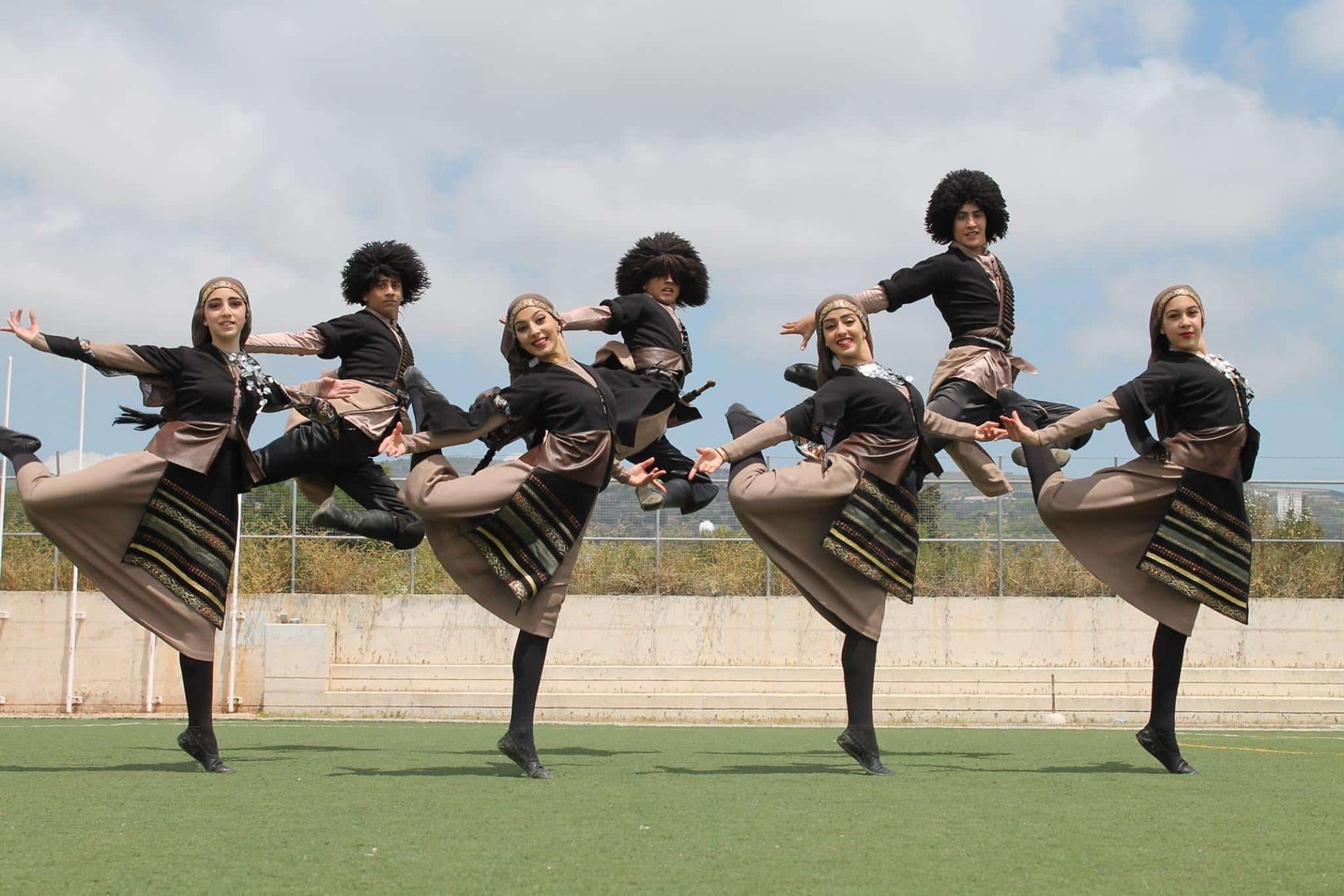 Toursidis and members of Romiosini were returning from the Open Spain Dance Festival. After the competition, they had spent some time in Italy, soaking up the sights in Rome, eating pizza and having a very good time, he said.
Both girls were so happy that Varvara had said she didn't want to leave.
After landing at Larnaca airport on July 1, Toursidis had ensured his charges were safely with their parents in their cars. He was the last to leave the airport. Travelling with him was his 10-year-old daughter Athena, who was good friends with both of the girls and best friends with Varvara, and his father, Nektarios who also runs the dance group.
Shortly after Toursidis left the airport he received a call from one of the convoy to say there had been an accident.
"They told me that Kristina was dead. My hands were trembling, I was totally shocked, I asked where they were. I couldn't tell my father, they were his dancers too, I was worried he would have a heart attack and my daughter was asleep in the back. I called the police, but they already knew."
The two girls had been sitting in the back of the car driven by the mother of one of them. Police later said the mother lost control of the vehicle which skidded and then overturned on the Limassol highway. Two boys, aged 14 and 15, who were also in the car sustained minor injuries.
Both girls died at the scene.
"I can't describe what I saw. I asked my father to stay in the car with my daughter. Although I am a doctor, I couldn't be detached as we have to be usually. I am also their teacher, they are like my children."
Before the girls' funerals, Toursidis visited the families of both of his dancers and although broken and barely able to stand, Varvara's mother asked if the ensemble would dance for her daughter.
"She could barely see me though her tears. She was destroyed but she said that her daughter loved to dance and they would like us to dance after the funeral if we could."
But it was too soon, the children were still so shocked and it was felt some people might not understand if they performed after the funeral.
But now the time is right. Tonight's performance is not just a dance. It is an entire programme which tells a story.
The Angels is a tale of two friends who have the characters of "our girls", said Toursidis, adding that a strong Orthodox Christian faith is helping them to deal with these tough times.
Although the tale is a way to honour them, the choreographer said the children and teachers decided it was wrong to give the fictional girls the dancers' real names, so they gave them nicknames instead.
"Varvara was always smiling, so one is called Smiley, and Kristina had curly hair, so the other is called Curly."
The story is of two friends who meet, travel and experience war and are separated before a miracle which brings them back together forever.
Although the story is told in Greek with Russian subtitles, this won't detract from the overall performance on stage if members of the audience members do not speak either language, he said.
"If people don't understand these languages it won't restrict them as the dances tell the story," he said.
Toursidis, his wife Anna and daughter Athena will all be dancing.
"It will be emotional for everyone. Athena will dance perhaps the most symbolic dance which is near the beginning of the show, it's called 'The Angel Dance'," he said.
'The Angels' by Romiosini at the Markedeio Theatre in Paphos on Sunday, December 9 at 7pm. Free entrance. The theatre only holds an audience of 400 so people are advised to arrive early. There will also be a performance in Ayia Napa on December 16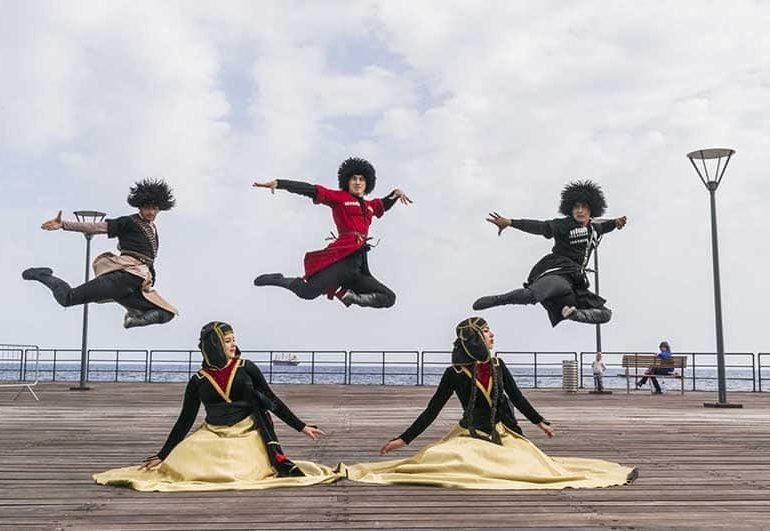 History of the Romiosini ensemble
Nektarios Toursidis was director of Stavropol University's dance ensemble Kazbek before creating the Romiosini ensemble in Limassol in 1996. Nektarios and his son Agis revamped and expanded the group, starting dance lessons in Paphos in 2011, and Nicosia in 2012.
Romiosini students learn about the roots and traditions of different nations as Georgian, Greek, Pontian, Cypriot, Cretan, Armenian and Caucasus dances all had very tight bonds with the Byzantines. All the dances performed are based on traditional ones but have been adapted for the stage.