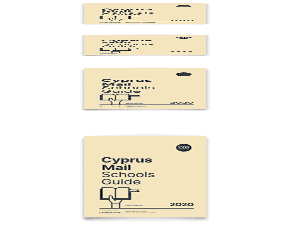 Significant progress has been made in the past 10 years regarding human rights in Cyprus, even though much still needs to be done, special envoy for religion and peace-building from the Swedish ministry of foreign affairs Peter Weiderud said on Monday.
He was speaking at a press conference of the religious track of the Cyprus peace process, which is under the auspices of the Swedish embassy, on the occasion of Human Rights Day commemorated yearly on December 10. This year is the 70th anniversary of the Universal Declaration of Human Rights, and Weiderud noted that much has changed in Cyprus since the 60th anniversary.
"Although the Cyprus conflict has never been a religious conflict, freedom of religion had become a victim of the conflict, and political leaders on both sides had failed in their responsibilities towards fundamental human rights," he said.
"10 years ago, Christian and Muslim leaders did not speak to each other, they did not even know each other, the right to access our monuments for worship across the green line was at best extremely limited and many faithful Cypriots had lost hope on their rights."
But he pointed out that now 35 churches which had been closed since 1974 have opened for worship, permission for Christians to pray in their historic churches north of the green line has risen significantly and Apostolos Varnavas is accessible for worship on a regular basis.
Meanwhile, the Turkish Cypriot mufti can freely cross to oversee his mosques south of the green line and 1000 Turkish Cypriots pilgrims can visit Hala Sultan Tekke in Larnaca on the three holiest Muslim holidays every year.
In addition, many religious monuments have been saved and repaired thanks to joint efforts and international funding.
"For the very first time in Cyprus, the religious leaders have had a joint voice on critical matters. They have made several joint declarations, on the peace talks, violence against women and missing persons."
At the same time, Weiderud explained, religious leaders and the religious track is frustrated, disappointed and upset when their joint efforts on basic matters pertaining to religious freedom are ignored and religious freedom is disrespected, even violated.
Religious sites and monuments including cemeteries are still being desecrated, and access to clean, protect, restore or renovate is repeatedly denied despite the fact that the request is a joint one.
The work will continue until the basic rights, such as the return of artefacts to their rightful owners, full respect for all religions and free worship for everyone are met, the envoy concluded.
The Universal Declaration of Human Rights is a milestone document that proclaimed the inalienable rights which everyone is inherently entitled to as a human being — regardless of race, colour, religion, sex, language, political or other opinion, national or social origin, property, birth or other status. It is the most translated document in the world, available in more than 500 languages.