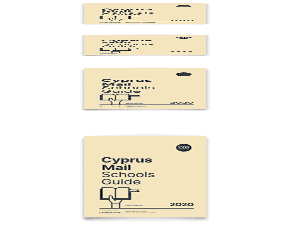 How well do you know Nicosia? No matter how long you have lived in the capital there is more to it than meets the eye. Encouraging people to learn more for themselves is an alternative event, set to allow them to experience the city in a multisensory manner.
Experience Nicosia will be held on Sunday December 23 as part of the Agora Project that has been bringing life back to the Old Municipal Nicosia Market. Cycling through the Medieval Walls, photographing landmarks and sketching sights are the event's main offerings as three groups come together to create a different way of seeing the city.
Nicosia Photo Walks, MADE in HERE and Cyclists Across Barriers will join forces for a unique one-day adventure.
Nicosia Photo Walks offers walks in Nicosia, and elsewhere, including presentations of narratives related to peace and the cultural heritage of Cyprus, an element they wish to bring to this upcoming event.
MADE in HERE is a group of artists who work mainly on urban sketching and increasing environmental sensitivity through art, something they'll add to this tour in their own way, urging people to view the city through other means. Finally, the bi-communal group Cycling Across Barriers provides cycling tours in Nicosia, for people of all physical abilities.
"People at this event will have the opportunity to see Nicosia in a different way. The event will last for almost four hours, so people will have the time to explore Nicosia by using different means," said Antigone Michael, one of the organisers.
The adventure will commence at the Old Municipality Market in Nicosia at. 2.30pm where the group will set off cycling and photographing Nicosia as narratives will be given about the Frankish and Venetian architectural remains of the city by Antigone. Upon returning to the Agora at 4.30pm, a sketching workshop will follow with artist Chloe Finn.
The event is suitable for children, people with disabilities and those who don't own bikes. Cyclists Across Barriers offers bike rentals for €5, so that everyone eager can join in the fun. As the experience will trace the whole city of Nicosia, remember to bring your ID or passport.
"Through all of the activities people will move from the past to the present" concludes Antigone.
Experience Nicosia
Bike ride experiencing Nicosia by photographing it and sketching it whilst listening to its stories. Organized by Nicosia Photo Walks, MADE in HERE and Cyclists Across Barriers. December 23. Old Municipal Market, Nicosia. Meeting at 2.15pm. €20. Child friendly. Suitable for people with disabilities. Reserve participation [email protected]