WHO WOULD have thought Prez Nik would eventually come out of the hard-line rejectionist closet and start publicly praising politicians that devoted their career to fighting any possibility of a settlement? His coming out was formalised by his presence at last Sunday's memorial service for Ethnarch Tassos, who left us 10 years ago.
He had not attended the annual memorial service in the past – perhaps these were the wishes of the family – so there was significance in his presence this year, especially as he had not gone to any of the memorials in November for Glafcos Clerides, who he likes to claim was his political or spiritual father.
Being the devious, tricky Niky that he is he justified his attendance of the Tassos service by claiming he was as committed to settlement as Glafcos. This is how he put it: "One belonged to one school of thought and the other to the other (sic) school of thought on the Cyprus problem. For both, the common objective was finding a peaceful, viable, functional solution. Nevertheless, the failure was not owed to the lack of initiatives, moves and efforts. It is owed exclusively to the intransigence of Turkey. This is something that should teach us as all today."
The message was very clear and it was not that Nik had a glass too much before going to the service. He still wants to be loved by the pro-settlement camp despite embracing the Tassos school of thought so he decided to present all presidents, including himself of course, as victims of the intransigence of Turkey.
IN 2004, if my memory serves me well, a comprehensive settlement plan was submitted by the UN and it was not the intransigence of Turkey that scuppered it. Ethnarch Tassos campaigned against it and urged Greek Cypriots to reject it. At the time a certain Nik was Disy leader and supported acceptance of the plan, as did Clerides.
With the Denktator having been voted out by the Turkish Cypriots and Turkey having given up its exclusive rights on intransigence at the time, it was left to Tassos to triumphantly block the deal.
It was similar a similar story at Crans-Montana where Nik was the protagonist. The UNSG Antonio Guterres had secured a commitment from the intransigent Turks to the abolition of guarantees and the unilateral right of intervention, but Nik having already metamorphosed into Tassos II also demanded that all troops left on day one, knowing this was not going to happen.
And to make sure Turkish intransigence was exposed in its full glory and the danger of a deal averted he demanded to have the offer on guarantees and intervention rights in writing, which he was never going to get.
In his report after the Crans-Montana fiasco the UNSG thanked the guarantor powers, including Turkey, for their positive role, which was a strange way of referring to the intransigence of Turkey that had caused the collapse, according to our prez, who never lies.
I APOLOGISE for boring you with the Cyprob but I am so fed up of the prez's Cyprob theatre in which he performs the role of all things to all people every day that I had to get it off my chest. I don't care what he wants – partition, confederation, loose federation, cantons, maintenance of the status quo or mixed kebab – as long as he tells us openly.
He should show some mercy, and spare us of all the nonsense about being sincerely interested in a solution, but not any solution and of wanting the talks to resume but setting conditions to ensure they do not. He calls on Turkish Cypriots to behave like Cypriots but then does whatever he can do alienate them, like negotiating directly with Turkey.
And to top it all, he has sidelined Akinci and is talking directly with Turkey about a settlement despite Turkey's intransigence being exclusively to blame for the failure of Tassos and Nik to realise their common dream of a bizonal, bicommunal federation.
Are there indications that the Turks have stopped being intransigent or is he trying to persuade them to take the north because he does not really want it back if it means the Turkish Cypriots cramping his style?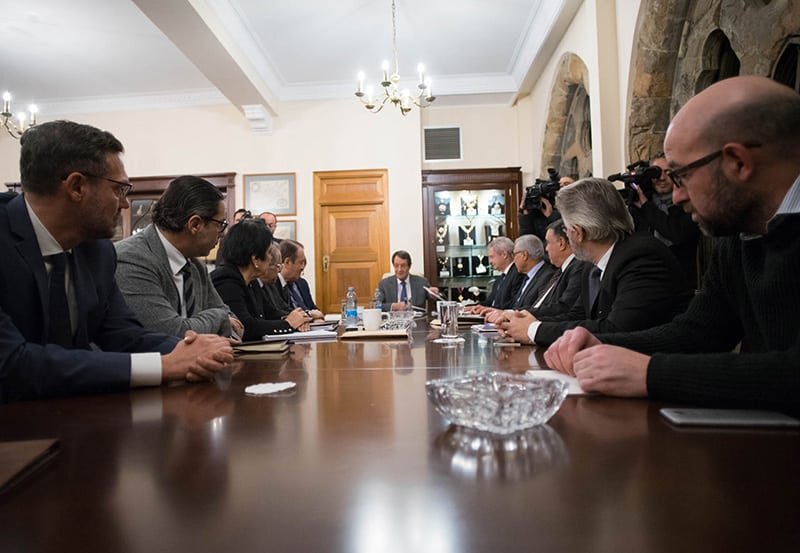 THE SINCERE commitment to a settlement theatre is not restricted to passionate rhetoric but also includes stage-managed events such as the meeting of the negotiating team at the presidential palace on Monday night to which the TV cameras were invited.
Negotiating team meetings were never publicised in the past but this time not only were cameras invited but the meeting finished at the time of the main evening TV news so it could be covered and show audiences that the prez was making preparations for talks. All that happened at the meeting was that members of the team were briefed by Nik, not exactly a newsworthy event.
To make it newsworthy, the presidential palace informed hacks that former attorney-general Alecos Markides had chosen not to attend. Markides was so annoyed he had been played that the following day he dismissed the meeting as "another exercise in public relations," and accused Nik of wanting to create the impression there were "intensive efforts" ahead of UN envoy Jane Holl Lute's visit.
If Lute fails to get talks started it would be in spite of our prez's earnest and "intensive efforts" and once again Turkey's intransigence would be exclusively to blame.
SPEAKING of political theatre, our parties are as good at it as the prez. On Friday all parties except Disy voted to freeze funds for the government's Estia Scheme by which the taxpayer will help strategic defaulters start repaying their NPLs.
The €33 million allocated for the scheme will be released once the House finance committee is satisfied that the money will go to vulnerable borrowers. Deputies supposedly want to ensure scrutiny of the process. Akel argued the scheme did not cover truly vulnerable households and for once it was right.
But the parties had to engage in a little theatre before approving the release of the funds because there had been quite a few critical comments in the press about the scheme. They know the money will not go to vulnerable borrowers because they saw the criteria.
What sort of vulnerable borrower is a family with a house worth €300,000, a joint annual income of €60,000, and assets of €240,000? Only in a nutcase country like Kyproulla would the taxpayer help someone with assets of 240 grand repay their loan.
But our deputies want to ensure the money goes to vulnerable strategic defaulters. How will the House finance committee achieve this? Will every application to the scheme be sent to the finance committee for its approval, so the parties ensure the money goes to vulnerable borrowers? What are criteria for someone to qualify as a vulnerable borrower? Only one Merc or Beemer in the garage?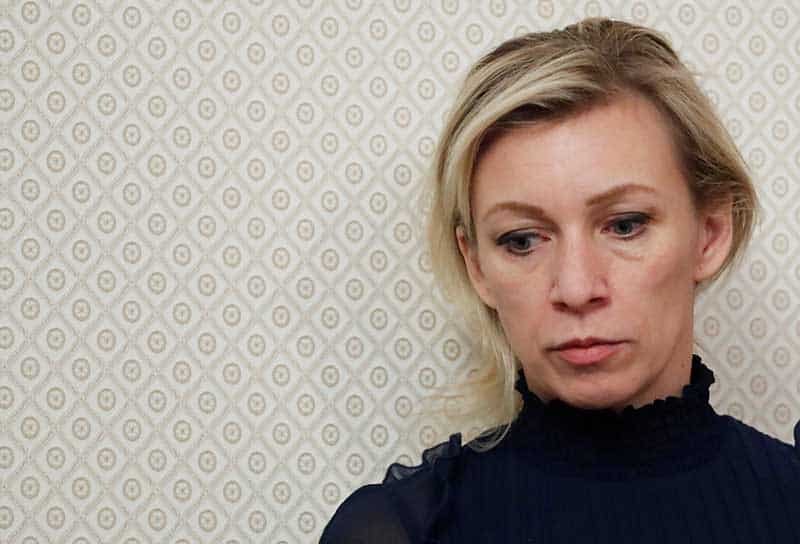 MOTHER Russia's ambassador Stanislav Osadchiy did his own bit of theatre on Monday when he spoke to hacks after a meeting with the Limassol mayor about the threats issued by his foreign ministry the previous week.
The comments made by ministry spokeswoman Maria Zakharova, who said a US military build-up in Kyproulla would "inevitably lead to dangerous and destabilising consequences for Cyprus itself" did not concern Cyprus said Osadchiy.
"What Ms Zakharova said mainly concerns America not Cyprus," he said with a straight face, implying that the dangerous and destabilising consequences will be experienced in the US. Stan the Man is so accustomed to taking us natives for a ride, he is not going to stop now.
Immediately after Zakharova made her comments he played them down by saying she was merely answering a journalist's question. The journalist was from state news agency Tass and Zakharova read the answer from a prepared text so the incident was not as innocent as the crafty ambassador suggested.
Pushed in Limassol for his views on the actual threats Osadchiy declined to answer, saying he would not be "a good diplomat" if he commented over the head of his superiors in Moscow. He is a good diplomat only when he interferes in our domestic affairs, but that might be on the instructions of his superiors in Moscow.
I WOULD like to apologise to Giorgos Perdikis for writing in last week's Coffeeshop that he employs his niece as his parliamentary assistant. In a letter published in today's paper, I am informed the following by the self-righteous tree-hugger's lawyer:
"This is palpably incorrect and misleading, and within the context that it is placed, it clearly insinuates nepotism from our part and on the part of the Green Party – Citizens' Co-operation."
After a rudimentary check, I have established that Perdikis' niece works at the House, not as his parliamentary assistant but as an assistant of the Green Party – Citizens' Co-operation. There are 'scientific assistants', as they are called, working for the parties rather than for deputies and they are also paid by the taxpayer. I am certain however that Perdikis' niece was selected as scientific assistant by the Green Party meritocratically by an objective process and would never insinuate there was not a hint of nepotism in her selection.
Once again, I would like apologise to Perdikis for suggesting that he would engage in any rusfeti, considering he has been battling to expose and eliminate it all his political career.