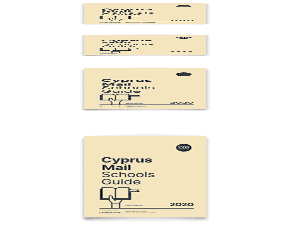 From December 20, 2018 to May 6, 2019, Open University of Cyprus (OUC) welcomes students from around the world to study in four bachelor's degrees, 20 master's degrees and 12 PhD programmes offered by OUC for the 2019-2020 academic year (courses begin in September 2019).
The following masters are offered in English:
Cognitive Systems (joint degree with University of Cyprus), Enterprise Risk Management (joint degree with Hellenic Open University), Master of Business Administration (MBA) and Sustainable Energy Systems (joint degree with Frederick University).
Prospective students can submit their online application form through www.ouc.ac.cy by May 6, 2019.
Open University of Cyprus is a public university offering exclusively distance learning, affordable, high quality undergraduate and postgraduate degrees accredited by Cypriot, Greek, and other national competent authorities in Europe and the world. OUC's flexible distance learning methodology supports people's need for continuous enhancement of their qualifications and personal/professional advancement, allowing students the flexibility to fit your studies around personal and professional commitments. OUC's main educational tool is the state-of-the-art eLearning platform – eClass – that facilitates online teaching and learning, allowing the establishment of virtual classrooms, and which is equipped with real-time and asynchronous collaboration tools.
Contact OUC: 22-411600 / 22-411711 or [email protected]