With residents of increasing numbers of villages around Troodos and Paphos waking up to white surroundings on Wednesday, many decided the most sensible course of action was to stay at home by the fire.
In Platres, most places were closed because of the snow.
"We had no newspapers, no supermarket, and the bank didn't open until 10.  Most cafes stayed closed," said Panayiotis Meraklis who is retired and lives in the village.
"I wanted to go to Nicosia today but instead I am staying at home relaxing next to the fire."
Traffic was difficult around the village, and it was impossible to go up to Troodos, he explained.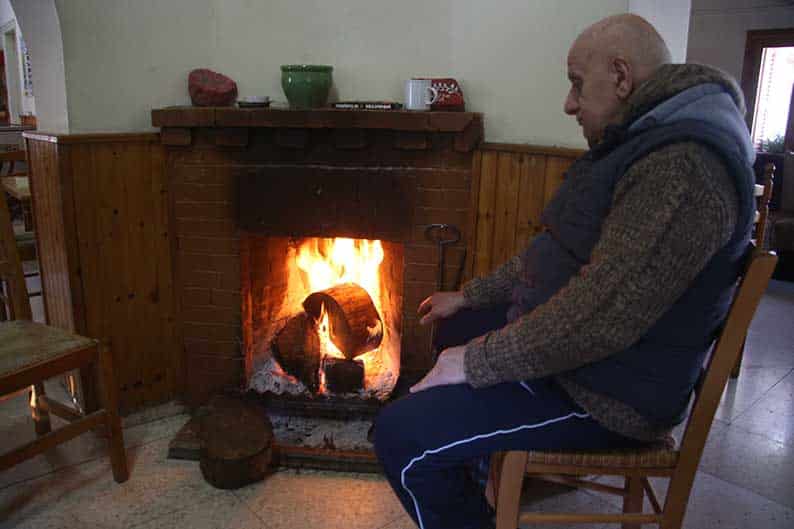 On top of Troodos Mount Olympus 70cm of snow were measured, and 40cm on Troodos square.
Fifteen schools in the mountains remained closed as were all the roads leading to Troodos, as well as the roads around Palaichori, Agros, Alona, Polystypou, Lagoudera and Chandria.
Snow fell in Panayia, Stato Ayios Fotios, but also in hilly areas such as Polemi, Salamiou, Stroumbi, Pentalia and Kelokedaros.
In the Limassol district 19 roads were passable only with snow chains or four-wheel drives, in the Morphou area 10, six around Nicosia and five each in the Larnaca and Paphos districts.
By afternoon the weather was cold, mostly sunny but with some clouds and strong winds.
Temperatures will drop to 2C inland, 5C in coastal areas and -4C in the higher mountains at night.
Storms are forecast for Thursday, with local rain and snow in the mountains also predicted.
Temperatures will rise to 14C inland, 15 to 16C in coastal regions and 2C in Troodos.
The weather is going to be sunnier and warmer on Friday, with temperatures close to normal for this time of the year.
On Sunday, more snow is expected in the mountains and local rains elsewhere.