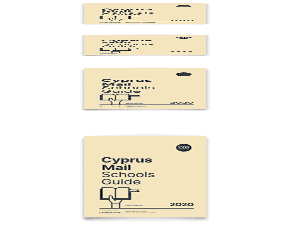 Vergan to play key role in Cyprus-based company's expansion in 2019 
Mann brings wealth of experience and expertise, both onshore and offshore
Key appointment comes as Woodbrook Group prepares to enter US market
Woodbrook Group, a Cyprus-based independent financial advisory and corporate services company with offices across Europe, Asia and the Middle-East, has signalled further expansion with the announcement of a significant new appointment.
Mann Vergan has been appointed as Director of Legal and Corporate Services of Woodbrook Group Holdings Inc. In his new role, Vergan will work closely with Woodbrook CEO Michael Doherty in identifying and laying the groundwork for a series of planned mergers and acquisitions in the corporate services and wealth division sectors.
Last month the group, under partnership with Inter-M & Associates, confirmed it had purchased a US-domiciled company as it prepares for an RPO listing on the NASDAQ exchange.
As part of its ambitious expansion, Woodbrook recently announced a series of significant international developments, including a planned €100 million investment in Ireland. The company is also establishing its first base in the Middle East with the imminent buy-out of a Dubai-based financial services company, with further acquisitions planned for Europe and Latin American later this year.
Canadian national Vergan brings a wealth of two decades' experience working for some of the world's most prestigious law firms, both onshore and offshore, to his new role.
Vergan said of his appointment: "It is an honour to join the Woodbrook team, especially at such a pivotal period in the group's evolution. I look forward to growing the brand and helping the company to expand its reach across the globe over the coming months and years to become one of the world's foremost financial and corporate services companies."
Woodbrook CEO Michael Doherty, said: "We have been very calculated in our growth in 2018, culminating with our announcement to list on the NASDAQ, the world's preeminent stock exchange. Now with our acquisitions and the outstanding new members such as Mann who have joined the team, the future is extremely positive and we will continue our strong growth through 2019."
Woodbrook is headquartered in Cyprus and has offices in in Budapest, Warsaw, Bucharest, Bratislava, Marbella, Geneva, Switzerland and Ho Chi Minh City, Vietnam.
Woodbrook is regulated by the Cyprus Securities and Exchange Commissioner (CySEC). It holds a MiFID II investment license passported through the EEA along with IMD insurance mediation licenses through ICCS and IHK.