Torrential rains in recent days caused the collapse of the bell tower and part of the wall of the derelict 16th century church of Ayios Iakovos in the Nicosia buffer zone, the Greek Cypriot head of the technical committee on cultural heritage, Takis Hadjidemetriou, said on Saturday.
Hadjidemetriou announced the collapse in a post on his Facebook profile, arguing that had the committee been given permission when it requested to work on supporting the structure, the damage may have been avoided.
"Unfortunately," Hadjidemetriou said, "we don't always have good news."
The church, he said, is in a hard to reach area which is under the control of the Turkish military. The church is estimated to have been built between the 15th and 16th centuries although it has several subsequent interventions such as the bell tower.
"Ayios Iakovos is included in the programme of the technical committee and we were waiting for the green light for the reinforcement works to begin," he said.
"Unfortunately, the start was delayed on the excuse that demining was needed. We are now facing a disaster."
I hope that this dramatic situation will allow immediate intervention and to the extent that reparation is possible."
He said that the technical committee, that is scheduled to meet soon with President Nicos Anastasiades, will propose that the Ayios Iakovos church is put on the agenda of his upcoming meeting with Turkish Cypriot leader Mustafa Akinci. Anastasiades and Akinci are to have an informal meeting at the Chief of Mission's residence in the United Nations Protected Area on February 26.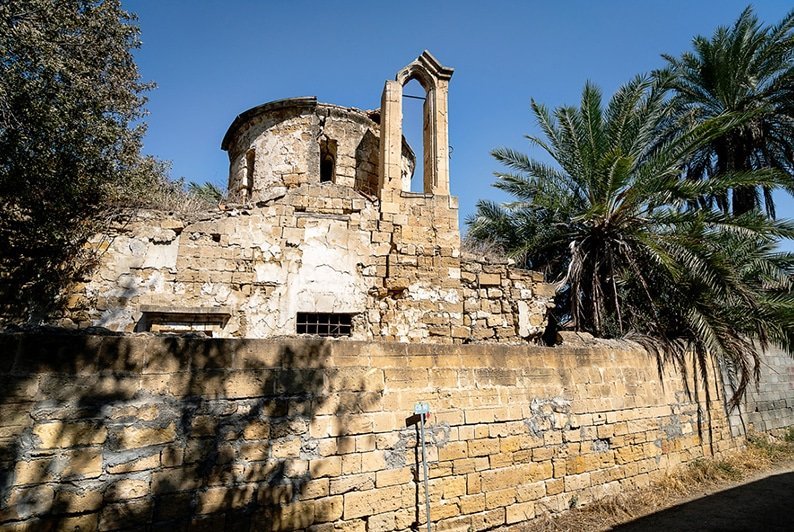 Akinci had visited the church area, Hadjidemetriou said, and it appears that he is "positively inclined".
"After 45 years, the list of churches and monuments all over Cyprus that face collapse is very long," he said, adding that in these cases the only obstacle is financial.
Hadjidemetriou said that the committee is looking forward to Anastasiades' annual donation of €500,000 but also hopes for donations by anyone who "aches for the state of the monuments".
Last November, following a conference in Nicosia on the occasion of the 5th Anniversary Conference of the 7 Most Endangered programme, Europa Nostra  appealed to the two leaders "to give the political impetus to the urgently needed reinforcement" of two churches located in the buffer zone, of Ayios Georgios and Ayios Iakovos.
"The condition of these important historic monuments is particularly alarming and it is necessary to start the rescue works without any further delay to avoid any irreparable loss," the organisation had said.
In 2013, Europa Nostra had identified the buffer zone of Nicosia as one the most endangered heritage sites in Europe because of its symbolic and historical significance but also for its authenticity and the cultural, social and economic potential it represents.