Aigaia School of Art and Design is an officially accredited, private Institution of Higher Education, specialising in art and design in Cyprus. Aigaia is registered with and accredited by the Ministry of Education in Cyprus and with Pearson Education in the UK, offering accredited programmes of study.
Studying in this creative and unique educational environment, Aigaia's students are equipped with the necessary skills and knowledge to experiment, develop and apply ideas and creative concerns through practical, experiential and creative teaching methods. Students understand the various and different applications of fine and applied arts as well as the opportunities for career choices and future development. One of the major aims of Aigaia is to create distinct artistic personalities so students can apply their knowledge and their creative thinking in any field or chosen career.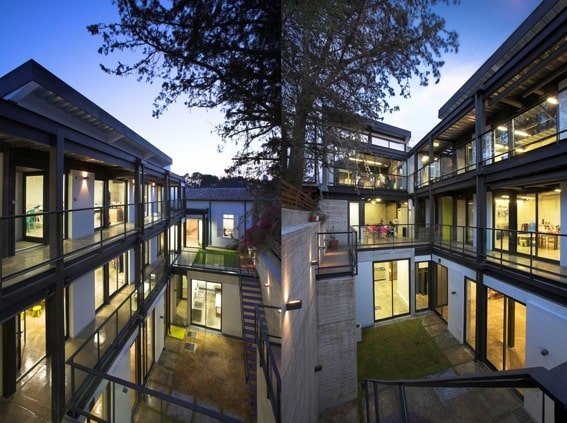 Programmes of Study
Diploma in Visual Arts, 2year (accredited by Cyprus Authorities) offers specialisations in Painting, Sculpture, Printmaking, Ceramics, Photography, Multidimensional Approach to the Visual Arts, Performance, Video art, Graphic design, Illustration, Jewellery design, Theatre and Costume design, Interior design, Fashion design, Textile design, Film and Animation, etc.
BTEC HND (Higher National Diploma) in Art & Design, with pathways in Fine Arts Practice, Photography and Fashion &/or Textiles
Students completing their BTEC Higher Nationals in Art and Design will be aiming to go on to employment or progress to a final year at university.
BTECs are work-related qualifications for students taking their first steps into employment, or for those already in employment and seeking career development opportunities. BTECs provide progression into the workplace either directly or via study and are also designed to meet employer's needs.
The HND qualifications were developed in close collaboration with experts from professional bodies to ensure they meet both the above progression aims.
Degree in Visual Arts, a 4year course that offers an exciting and dynamic experience of a constantly evolving area of study. This is for students that want to be innovative and experiment with ideas and practices, enabling them to discover the Visual Arts in any combination of materials and approaches. The course is based on the personal artistic development of each individual student; depending on their individual characteristics, developing self-confidence and ambitions, allowing them to express themselves freely, to produce work and after graduation, work on a wide range of careers related to the arts.
BTEC Foundation Diploma in Art & Design in which the emphasis is given to the creation of an extensive portfolio of artwork through the introduction into the many different pathways of art & design. As a result the students will be offered more than one place in Bachelor degree courses in art Universities abroad. The Foundation Course introduces students to the following pathways:
FINE ARTS
painting
sculpture
printmaking
photography
ceramics
installation
video art
performance
multidimensional approach to fine arts
APPLIED ARTS/ DESIGN SPECIALISATIONS
fashion design
textile design
interior design
graphic design & illustration
jewellery design and accessories
theatre & costume design
animation
product & industrial design
Annual exhibition
The end of year show for Aigaia, gives the opportunity to students to present their artwork in a professional environment.
ERASMUS+
Aigaia students have the opportunity to participate in the Erasmus+ European programmes. The mobilties are organised by Aigaia and aim to be about various subjects that are concerned with professional and vocational education, internships at various companies or generally in the industry involved with the arts, culture and art education.
Aigaia Institute
Aigaia Institute offers specialised art and design lessons and preparation for the GCSE and GCE Art & Design examinations. The programmes offered are specially designed and developed based on the philosophy and methods applied by Aigaia's higher education courses. The teaching takes place in specialised workshops in the facilities of our building.
Drama classes & Examinations and Preparation for auditions
Aigaia drama school offers children, teenagers and adults the opportunity to unfold personal qualities, develop and express themselves and feel the excitement of a performance and gain professional qualifications from LAMDA.