Master of wit, poet and playwright, and probably best remembered for his epigrams ("I never travel without my diary, one must always have something sensational to read on the train"), Oscar Wilde has been described by the organisers of an upcoming event series as 'the first modern man'. Quite what this means, we're not sure, but it looks like we'll have a jolly good chance to find out at the very first Cyprus Oscar Wilde Festival…
Taking place from March 1 to 16 at a variety of locations in the capital (including "the popular cultural spaces of Artos Foundation, Soloneion Βοοk Centre, Goethe-Institut Cyprus, Prozak cafe, Cine Studio-University of Nicosia and the Embassy of Ireland"), the festival is a testament to the great man and his works. "The diverse personality, subversive work and troubles life of this Irish creator, shadowed by his imprisonment and early death, still inspires poets, theatre play writers, intellectuals and, above all, his fanatic readers around the globe," say festival organisers.
"Beyond being classic, Wilde is important because he foresaw the insufficiency of knowledge and logic in a world of extremes," explains co-organiser Vaggelis Gettos, who is himself an avid fan of Wilde and his works. "Today, more than ever, Wilde is important, even here in Cyprus," he adds. "As a writer he has the power to change our lives and our societies and, in the divided Cyprus of 2019, identity is maybe the biggest cultural issue and challenge…"
There's food for thought, then, in this novel event, which will see various local storytellers, musicians, writers, actors, artists and activists present a programme as delightful and varied as Wilde's own body of work: writings, musings and reviews which saw him pen everything from the heart-rending Ballad of Reading Gaol to the much-loved children's tales The Star Child and The Happy Prince.
Co-organised by the Embassy of Ireland in Cyprus, the festival (all events of which are completely free of charge) comprises performances, music, movie screenings, workshops, exhibitions of artworks inspired by Wilde, round table discussions on LGBT rights, literature panels and a host of other happenings.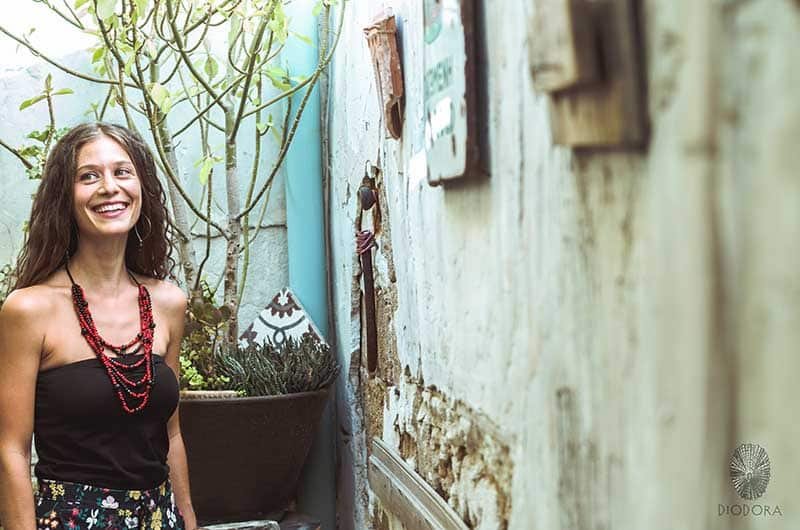 First of the official events, Made for Oscar takes place on March 1 and 2, and March 5 and 6 between the hours of 5 and 9pm at the Prozak Café in Nicosia. Taking inspiration from Wilde's life and work, the event will see a host of local artists creating and exhibiting everything from sculptures to painting – all of which will be for sale on the spot.
On March 2, it's all about Jamming With Oscar, again at the Prozac café. The basic idea – and one which Oscar and his love of the unusual would no doubt approve – is that a musician improvises an accompaniment to various readings of Wilde's works. "Musician Yiannis Koutis will jam along with guests reading their favourite of Wilde's pieces," say organisers, adding that we can look forward to semi-spontaneous performances from actor Giorgos Onisiforou, educator Eleni Anastasiou and architect/calligrapher Anastasia Taki.
The next event sees proceedings head over to the Soloneion Book Centre in Strovolos for 7.30pm on March 7. Slightly more serious than previous goings-on, this roundtable discussion will see an in-depth confab on The Portrait of an Artist. Notable among the panel are professor of literature Paul Stewart, writer Nasia Dionysiou, storyteller and drama educator Marina Katsari and actor Giorgos Iosif: a nice cross section of experts and professionals chosen to provide audiences with an entertaining evening of wit and wonder.
In the second week of proceedings, we begin with a documentary screening and discussion. Taking place at 6pm on March 12 at the capital's Goethe-Institut, the event sees two renowned speakers (head of the same-sex marriage constitutional change movement in Ireland Gráinne Healy and President of Accept-LGBTI Cyprus Monica Panayi) host a screening of The 34th: the Story of Marriage Equality in Ireland and a discussion of the issues raised therein.
The following day brings another screening – though the subject matter is vastly different. Taking place at the University of Nicosia's Cine Studio at 9pm on March 13 and in collaboration with the Institut Français de Chypre's Month of Francophonie, this event sees a showing of the 2018 film The Happy Prince. Far from being a retelling of Wilde's original story, this film starring Colin Firth and Rupert Everett is billed as the untold story of the last days in the tragic times of Oscar Wilde, "a person who observes his own failure with ironic distance and regards the difficulties that beset his life with detachment and humour."
The last two events are a little more light-hearted in tone. Both aimed at younger audiences (or the young at heart) the first is a musical storytelling performance entitled The Star-Child, based on Oscar Wilde's short story of the same name. Brought to us by storyteller Marina Katsari, accompanied by musician Vaggelis Gettos, this penultimate performance will be taking place at the Artos Foundation at 8pm on both March 15 and 16. And then, to bring the celebrations to a close, is The Devoted Friend, taking place at the Embassy of Ireland on March 16, the final day of the festival. An experiential workshop which promises to "make reference to Oscar Wilde's story", this event features the talents, once more, of storyteller Marina Katsari.
All in all, this upcoming festival promises something for everyone and, with most happenings scheduled for the evening ("Only dull people are brilliant at breakfast"!), there's no excuse for not finding the time to pop along to at least one of these delicious events. Go on, make March Wilde!
The first Cyprus Oscar Wilde Festival
At a variety of locations in Nicosia from March 1 to 16. for more information, visit the Facebook page 'The Cyprus Oscar Wilde Festival' or call 96-753271