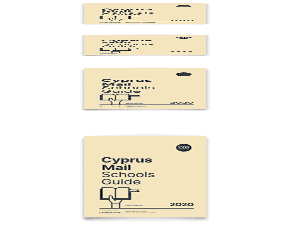 In a woman who was crowned the best teacher in the world last year, THEO PANAYIDES finds it is a tag that fits, as he meets a strong-minded woman who's all about empowerment
Andria Zafirakou anxiously eyes the dark clouds from the window of the small conference room in the Cleopatra Hotel in Nicosia. She's flying out in a few hours and hoping to avoid a repeat of what happened yesterday, when strong tailwinds forced her incoming flight into an aborted landing (the plane all but touched down, then took off again), freaking her out: "I thought 'This is it!'," she laughs, clutching her heart in mock-terror. It would surely have been ironic if, after a year of constant travelling all over the world, she'd suffered a mishap while arriving at the place she calls "my ultimate home".
It is indeed a flying visit, organised by the Youth Board of Cyprus, and the media are out in force. I arrive at 11.40am and she's been doing 20-minute interviews since 9 o'clock, answering questions for TV, print and radio journalists who are obviously thrilled to be in her presence (when I arrive, she's posing for selfies with a camera crew). The reason for all the excitement is, of course, that 40-year-old Andria is last year's winner of the Global Teacher Prize awarded by the Varkey Foundation – making her, at least in theory, the 'best teacher in the world' – though one may still wonder why exactly this should provoke such a feeding frenzy. Partly it's patriotic, insofar as she's 'one of us', a Londoner raised by a Greek father and Greek Cypriot mother. Partly it's romantic, calling up the much-beloved figure of the Inspirational Teacher (and perhaps distracting from the sad state of actual education in Cyprus). And partly, no doubt, it's the same venal thrill that draws local papers to lottery winners, since the Prize also comes with – gasp! – $1 million in prize money.
The night before, I attend Andria's lecture at the Pallas Theatre – an event titled 'Art at the Heart of Education', aimed mostly at teachers though also with a smattering of politicians and other VIPs – during which she describes how she won the prize, playing down her own contribution at every turn (and modestly omitting the fact that she won out of 30,000 applicants). A colleague put her name forward and the Foundation invited her to apply, but "the problem was, the deadline was the night before my wedding! So, as I was sewing my husband's trousers – obviously! – the night before my wedding, I remembered that I have a midnight deadline to quickly fill out an application form, which I did".
She made the top 50 – much to her surprise – then the top 10, jetting off to Dubai for the ceremony and finding herself in the company of some pedagogical all-stars. "I knew [the other nominees] before I met them, because they're famous." One had made a viral video of himself teaching maths so that one of his pupils, who was sick, could learn at home. Another raises money so kids in developing countries can have access to computers and devices. "And then you have me. A teacher from north London, a teacher who has spent her whole life in one school… And, for some miraculous reason, I won."
It does seem a bit unlikely that an Arts and Textiles teacher at Alperton Community School – home to about 1,350 students in the London borough of Brent – should be crowned 'best in the world'; still, the decision isn't so inexplicable. It's not just that Andria and her school stand for diversity and multiculturalism, not just the fact that she's taught herself phrases in all 35 languages spoken by her pupils – the better to connect with them – or that she'll walk them to the bus at the end of each day to shield them from gang violence; there's something else too. The prize is "a statement", as she puts it, aimed at raising the profile of teachers worldwide (the $1 million makes it even more of a statement). The winner doesn't just thank the Foundation and go back to work, he or she has to be an ambassador. "I've spent the past 11 months gallivanting," she tells her audience: "Travelling, meeting teachers, meeting ministers, meeting presidents from all over the world". (She's also used part of the $1 million to found a charity called Artists in Residence, getting established artists to visit schools.) Personality, I suspect, is just as important as achievement in picking a winner – and Andria makes an excellent ambassador, blending bubbly enthusiasm with a hint of activist's steel.
Her father – a Greek Orthodox priest – would be proud of the way she works the room at the Pallas, preaching the gospel of tireless, idealistic, unappreciated teachers. "You are doing an amazing job," she tells the crowd – then, faced with a tepid response, cries out: "You are doing an amazing job!", nudging them into wild applause. "Kalisperaaaaa! Hello everyone!" she trills as she gets onstage, showing off her fluent (if accented) Greek; her persona is brash, extroverted, designed to perk up bored teenagers – though also to impose her authority. The energy is warm, but not squishy. We talk of her husband, the man she married the day after sending in her application, and she mentions that he's actually an African, from Zimbabwe. Mixed-race marriages are "very much typical of the generation that I live in, in the UK".
And what about her parents' generation? Were they okay with it?
Her parents were totally supportive, she assures me. As for other older folk, uncles and aunts and so forth, "I've always said to my parents, 'It's a decision that I'm making. And if anyone doesn't agree with it, then they must come and speak to me'." She laughs wryly: "And nobody, I think, is ever confident enough to come and speak to me directly!".
Why is that? Is she scary?
"I think – well, I think I've got strong opinions. And I'm strong-minded".
She is, too. She tells the story of a pupil named Raf (more on this later) and recalls that she had to fight for Raf to be allowed to do A-Level Art. "I had to fight with my head teacher. I always fight!" She follows the conventions she approves of – she's religious and attends church every Sunday, which must be quite rare in London – and ignores the ones that tie her down: she and her husband got married last year but in fact they have two daughters, aged nine and seven, having deliberately delayed getting married so that the kids could be part of it (the girls joined the wedding as bridesmaids, and had a great time). She does have an artistic streak in addition to being an art teacher – but her field is textiles design, which is much more practical than fine art. Asked for her favourite film, she replies that "my go-to would normally be something quite inspiring. So I like Marvel. I love Marvel characters".
Really? Superheroes? I thought she meant stuff like Love, Actually.
"Oh god, no! I love action."
The prize changed her life, but it's also transformed her into an icon. Everyone latches on to what she represents, often using it for their own agenda. A lengthy profile in The Guardian last March (by Decca Aitkenhead) used her partly as a stick with which to beat former education secretary Michael Gove (Andria Zafirakou has been praised by Theresa May – "but she is exactly the kind of teacher this government actively discourages," scolded the sub-head). Our local teachers implicitly claim her as one of their own, even though her headlong passion has little in common with the cynical state sector; "Teaching does not stop when the lesson finishes… It does not stop at 3.30," Andria tells her audience – which is true in Cyprus too, but only because that's when most teachers embark on their lucrative private lessons! Theresa May, as already mentioned, praised her, and tried to make her the official face of a teacher recruitment drive – but that was one agenda she refused to be part of. Her reply to the government was no, "because you are not doing enough to support the arts in education," she recalls, sparking loud applause.
That's a whole other question, of course – and not an easy one. What exactly is the purpose of the arts in education? They're not necessary, at least in a narrow professional sense. Few of her ex-students become artists, admits Andria, they become bankers and lawyers and doctors – "loads of doctors" – and sometimes even teachers themselves. But that's the point, she adds fervently, that the arts empower disadvantaged kids in a rough, multicultural neighbourhood to pursue all these other professions. "They may not be artists – who cares! – but they will have the confidence, the resilience and the power to stand up and say: 'I can do whatever I can do, because I'm just as good as everyone else'."
Andria Zafirakou is all about empowerment. That, for her, is the purpose of being a teacher, raising self-esteem and creativity, striving to be inspirational. "There is not one person in this room who has not been inspired by a teacher," she declares, and invites the audience to speak out loud – "on three, 1-2-3!" – the name of the teacher who made that difference, who essentially made them feel better about themselves. Is that really the most useful approach, though? Is it better to teach kids self-esteem and boundless confidence – or should we instead be teaching them realism and managing expectations, which is what they'll be doing in life anyway? It sounds heretical, given the enduring appeal of the Inspirational Teacher – but why make kids feel like the world is their oyster, when it probably won't be? Why set them up for a lifetime of disappointment?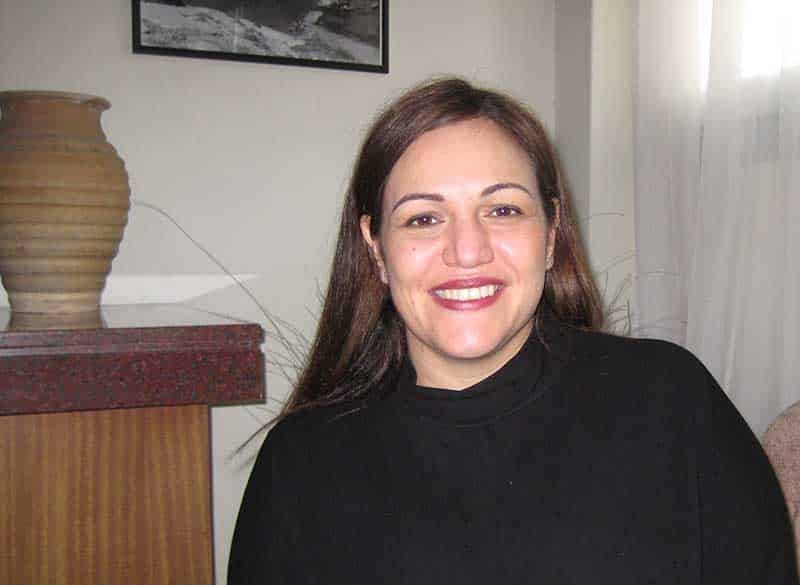 She frowns, as my question sinks in. "That's a really sad way of looking at the future," replies Andria, "and I'd like to think we're a bit more optimistic, and that we create opportunities for our children to be optimistic. Because if we say to them 'Give up, don't bother' –"
Not 'don't bother'. Just let them know it's going to be tough.
"But the thing is that their lives are tough! Their lives are tough now already… So what are we doing? We're trying to give them hope. And d'you know what? I think that's a good thing, giving them hope, because I have seen how, by supporting a child – by being there for them, getting them on the right track, by literally picking them up – they will achieve. And they have achieved."
That's the point, of course, the part we've neglected to mention – the troubled, deprived lives she sees on a daily basis, the stories she witnesses. Stories like the aforementioned Raf, who came to the school at 14 with selective mutism (i.e. refusing to talk), ADHD and autism. Stories like Jorika, who – it turned out – was being forced by her family into child marriage. Stories like the refugee from Serbia whose traumatic journey to the UK "gives me goosebumps every time I hear about it". These, as she says, are "my children", the children she fights for and tries to help by releasing their creativity – and it's easy to call her naïve or belittle her idealism but, as she tells the audience at Pallas: "Our kids, if they haven't got us, who do they have? Who do they have?"
One thing's for sure: they don't leave much time for anything else – though of course the hectic pace of the past 11 months, since winning the prize, has been excessive. "This is not sustainable, the way that I'm living now is not sustainable," she admits. "I get that, I know that – and it will calm down, I'm hoping, after the magnitude of the Global Teacher Prize settles down and the next person takes over. But I think, for me, what heals me is being in my classroom and being at home with my family, watching movies, cooking, going out with my girlfriends… I like to keep people very close to me". Her "support mechanisms" are strong, which is also how she's able to immerse herself in the lives of unhappy children without sinking into depression. "You just do what you can to help," explains Andria, "and then you go home and you give your kids a massive hug. Or your husband a massive hug. And just say 'How lucky are we', you know? 'How lucky am I'…"
Andria Zafirakou doesn't come across as especially analytical; like the Marvel superheroes she adores, she's a person of action. Teaching, in the end, comes from love, not analysis – a love that bursts out of this livewire, big-hearted woman; the 'best teacher in the world' tag may be something of a gimmick, but it seems to fit. "My personality is that I'm kind, I like to help others, and I'm a problem solver," she tells me, still waiting anxiously for the dark clouds to part. "And I love life. And I love people. And I'm hoping that, if there was a job description for being a teacher – the best teacher – that's what it would be". She has a point.