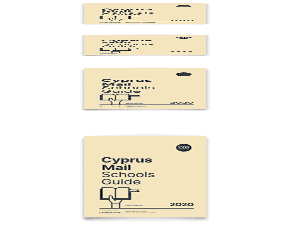 "In 2013 the co-op was on the verge of collapse because of €7 billion of non-performing loans (NPLs). If Haris Georgiades has been removed would this have helped the NPLs," President Nicos Anastasiades asked on Sunday in an interview with Haravgi.
"The investigative committee set up to look into the reasons behind the co-op's downfall did an excellent job but unfortunately there were some contradictions in its conclusions," the president said.
The report was issued on Wednesday since when political parties have called for the removal of Finance Minister Haris Georgiades as the report put the ultimate blame for the collapse of the co-op on him.
According to the CyBC, Anastasiades reiterated his support for Georgiades and said he always acted with transparency, reporting everything to the council of ministers.
Anastasiades repeated that problems at the co-op were created because of the high level of NPLs, which mounted because people could not service their loans because of the financial crisis and laws protecting primary residences tied the co-op's hands.
He said he was informed by Central Bank Governor Chrystalla Georghadji in January 2018 about the problems at the bank, although these were not made public at the time to prevent a run on deposits. It was also just a few days before the presidential elections.
He said EU and ECB officials warned that the co-op was at high risk and had to close.
After NPLs in the co-op reached €7 billion, the government bailed it out to the tune of €1.5 billion, later pouring in a further €175 million.
"All those who administered it ruined it," Anastasiades said of the co-op. "All the parties were fighting over who would be in control".
As president of Disy before becoming elected as President, Anastasiades said he and his party were also to blame. "Who said this rules out self criticism? This was the system and all served it.
Meanwhile, on Sunday daily Phileleftheros reported that Auditor general Odysseas Micahelides also blamed Georgiades for the co-op collapse.
"The President has already decided to give full support to his minister, and the minister has made it clear that he believes not only that he has no responsibilities but also that he should be given credit," Michaelides told the paper.
"The Committee explained that the co-op could have been saved and privatised, instead, because of mistakes, omissions, inactivity, incompetence and criminal negligence – the words of the Committee – was led to a forced sale with a pistol at its temple.
"The fact that this sale made to a single buyer who negotiated from a position of power, secured deposits and prevented disorderly dissolution, obviously does not negate the heavy responsibilities the committee found against the finance minister," he continued.
The fact that the audit service was not allowed to go over the co-op books, Michaelides said was "a victory for Haris Georgiades, who had a mania for not letting us get under his feet."