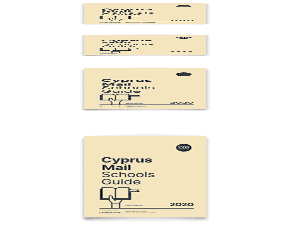 Dating in the 21st century is no easy task, with the jury still out over whether dozens of apps like Tinder, Bumble or Coffee Meets Bagel make it more or less difficult. Forming exclusive, long-term relationships seem to be harder to find these days. Perhaps because of the infinite pool of matches out there or the loss of the magic of courting.
So, we go through multiple dates, some good, some not so much. And because the struggle of dating is real and one that thousands can relate to across the globe, an initiative began to share the good, the bad and the ugly of dating stories.
Story Party is this initiative and it features professional storytellers sharing true dating stories about the times they got played, made, or just tangled up in that love stuff. They've played to sold out audiences in Budapest, Prague, Vienna, Amsterdam, Bucharest, Warsaw, Berlin, Helsinki and Istanbul and now they are returning to Cyprus for three unique nights with a brand-new show.
On March 15 the award-winning Story Party will be at Curium Palace Hotel, while on March 17 and 18, at Sarah's Jazz Club to make you laugh, cry and possibly feel relieved about your dating life with their True Dating Stories. And you can even be part of the show. Prior to the event everyone is welcome to submit their #WorstDateStory anonymously by following this link: http://storyparty.net
If it makes the organisers giggle, it will be read at the show, put on their Instagram account and it could even make it into the next volume of their book – 50 true dating stories that will make you feel better because you realise it could be worse!
If you want to take it a step further and get on stage and share an experience, ask the host and they might squeeze in some time for you. Whether you're single, on a date, married, divorced or whatever other phase you are in your love life, Story Party has something in store for everyone and promises a good night of laughter.
Tickets usually sell out fast so if it sounds like your kind of fun, book your place soon via: ti.to/story-party/story-party-nicosia-true-dating-stories-1
Story Party Nicosia|True Dating Stories
Award-winning show with comedy storytelling about real dating stories. By the Story Party. March 15. Curium Palace Hotel, Limassol. March 17 and 18. Sarah's Jazz Club, Nicosia. 7pm. €20 online. In English. ti.to/story-party/story-party-nicosia-true-dating-stories-1