People flocked from all corners of Cyprus to the walled city of Famagusta on Wednesday to witness the opening ceremony of the renovated Maronite church of Saint Anne and the adjacent tanners' mosque.
Renovation works on the two heritage sites began in September 2017 by the bicommunal Technical Committee on Cultural Heritage and the UNDP, with EU funding.
The church, which had been a point of reference for the Maronite community in Famagusta since the 14th century, was converted into a mosque after the Ottoman conquest of the island, and later left abandoned, the Maronite archbishop in Cyprus, Youssef Soueif, said.
"450 years later, Maronites can celebrate and pray once again in Saint Anne, next to the tanners' mosque, an old Jacobite church," said Soueif.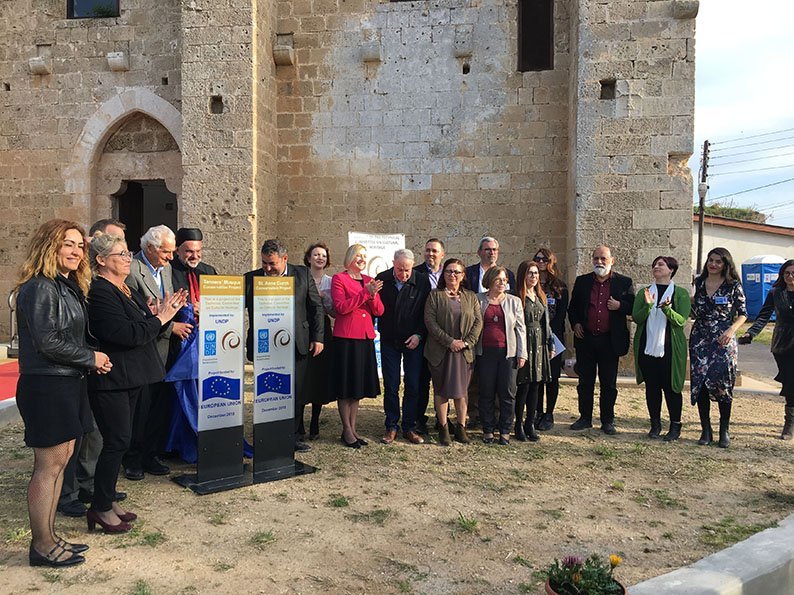 Soueif thanked the members of the Technical Committee for their efforts towards the preservation of the sites, as well as of the "hearts and memories of people" who were hurt by the division of the island.
In her address, the UNSG's Special Representative in Cyprus Elizabeth Spehar highlighted the importance of the role played by sites of cultural heritage, especially for the younger generations, allowing them to link the present with the past.
"It is my hope that these preservation projects across the island will motivate the public to think, to appreciate its unique heritage, and to be open to reconciliation," Spehar added.
According to the head of the UNDP, Tiziana Zennaro, together with the Technical Committee and the funding granted by the EU, a total of eight Orthodox churches, eight mosques or minarets, four Maronite churches, one Armenian church and one Roman Catholic church have so far been renovated and preserved.
The church of Saint Anne was probably built in the early 4th century and was part of a monastic complex. It was built in what was known as the Syrian quarter and was originally a Latin Catholic church but it was given to the Maronites in the 14th Century.
Located in the walled city of Famagusta, adjacent to the Martinengo Bastion, Saint Anne church forms part of the so-called "Martinengo Cluster". Clusters are critical mass areas of monuments identified by the Technical Committee on Cultural Heritage in the Famagusta, Paphos and Karpasia/Karpaz regions, to promote the economic growth and territorial development of these areas.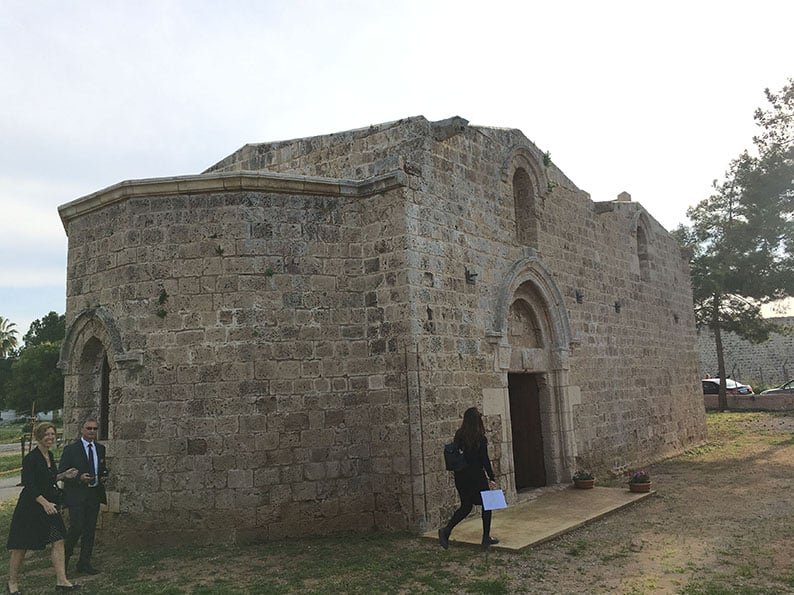 The tanners' mosque, originally built as a Jacobite church in the 15th-16th century, was later transformed into a small mosque. During the Ottoman period it was used by the workers of the adjacent tannery, from where it received its name.
Currently, the wider area of the Martinengo Bastion is only partially accessible due to damage caused by recent heavy rainfall. The Technical Committee said it is working on providing safe access to the monuments.