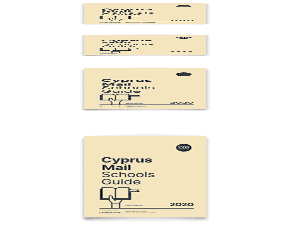 By Tracy Roth-Rotsas
At a time when restaurants, bars and café come and go, it's good to see that some things just stay the same or rather improve with age. Case in point: Franx Bar and Restaurant located just opposite the Mediterranean Hotel on the seafront road in Limassol.
Proudly family-run, this bar/restaurant epitomises "comfortable". It's not just the warm welcome, the personal service or the homely décor, but the casual atmosphere, the choice of music (a lot of great classics in there), and undeniably delicious flavours wafting in from the kitchen that confirm that Franx is a great choice for a stop, with or without kids!
On this occasion, it is a catch-up with a friend. I am starving and she is mildly peckish. We choose a large, booth-style table at the back, bypassing the more jovial bar section at the front (flat screens abound for when there is football) in favour of a quieter space, with very inviting satin-covered cushions. Looking around, black and white photographs of famous entertainers grace the walls; a tribute to the "greats" and tastefully done. Upstairs, it turns out there is also a pool table.
We order wine by the glass, which comes in a tiny bottle. I opt for a Chilean red and my friend, a local sweet white, both of which impress us and only serve to enhance our meal experience.
The menu is quite substantial and caters to the full range of customers who might stop by. Apart from an English breakfast which runs for most of the day (till 4pm!), there is a range of salads, jacket potatoes, finger foods and platters for sharing, as well as a healthy array of burgers, grilled meats, pizzas, Mexican dips, pasta, fish/seafood dishes and local specialties. Kids are also catered for with their own menu and all vegetarian dishes (there are a good few) are marked clearly with a "V".
We lament just missing out on the set menu (from 4-8pm) which is just €13.50 for a 3-course meal including tea or coffee! However, after much deliberation, I opt for the homemade tomato soup and some garlic bread. It's a larger serve than I expect and filled with sweet, plump tomatoes, it has a slightly pulpy texture. It's light yet flavoursome with a swirl of cream as a garnish. The garlic bread? Definitely worth going back for! It's a large bap comprising a heavier dough, toasted on both sides, and inside spread with a melted, parsley-green tinged butter that squelches a light garlic flavour with every bite. Mmm.
Back at the table, dinner arrives and it's a "wow!" moment. My friend has chosen the Garlic Chicken Fillet and I, the fillet steak (medium-rare) with, to be difficult, both sauces on offer: a piquant peppercorn, red wine and gravy sauce as well as the rich creamy garlic mushroom sauce, which arrive exactly as described. The garnishes of dill leaves with vegetable roses on oversized wavy rectangular plates are quite striking, and complement the substantial piece of meat sitting at the centre of each plate. The accompanying colourful and generous serve of vegetables (slightly overdone broccoli, carrots and sweetcorn mini-cobs) are plated separately along with baked potatoes, though we could have chosen chips or rice instead if we preferred.
Intrigued as to how my steak has turned out, my first action is to slice it clean in half, virtually expecting it to be either under or over-cooked. Ordering a medium-rare steak is like playing roulette: you never know what you're going to get! I couldn't be more wrong: it was perfect! It's difficult to convey the joy of eating a good steak cooked well: juicy, tender, soft, tasty. Yes, a true joy for the palate. My friend is equally delighted with her well-cooked chicken fillet and manages to devour the entire plate mopping up the sauce with an extra bread roll! We have ordered onion rings and happily chomp away on those in addition to everything else. They too, are very crisp and tasty and good value for money.
Too full for dessert or even coffee, we had hoped to follow up dinner with some drinks at the cocktail bar, but instead trudge off home, pleasantly full and make a date in our diaries to do it all over again.
VITAL STATISTICS
SPECIALTY International
WHERE Franx Bar & Restaurant, Amathountos Avenue, Limassol
CONTACT 25 325050, www.franxbar.com
WHEN Daily 10am – 2am
HOW MUCH €7 for starters, €15 for mains, €16 for wines