In a video director, marketing consultant and mentor THEO PANAYIDES meets a confident and stubbornly independent woman with contagious energy who is well placed at a recent creative women conference
The place is the newly-opened Parklane Resort in Limassol, the occasion the fourth annual Creative Women conference (organised by Olga Balakleets, held under the patronage of First Lady Andri Anastasiades), bringing together "entrepreneurial women" from all over the world. The Parklane is luxurious indeed, part of 'The Luxury Collection' of around 120 hotels worldwide: there's a diamond gallery by the front entrance (€11,900 for an 18-carat bracelet, €19,900 for a pair of earrings), then the lobby is all white marble and floor-to-ceiling windows with a view of the beach. I give my name at the conference desk, an efficient Russian lady slips away for a few minutes – then Rebeca Riofrio emerges from the buzz of the auditorium, "very small" by her own admission, with a sharp little chin and enormous eyes in a round face pasted with makeup, crowned by a mass of jet-black hair.
Rebeca seems happy to take a break from the speeches; I suspect she gets bored rather easily. How would she describe her personal energy? "My energy is contagious," she replies. "And abundant. It's very abundant." On her phone – which she shows me at the end of our interview – is a message from a fairly well-known actor, asking if she's going to be in Cannes next week. "I have met kings, presidents," she says. "I have met celebrities. I was last year working with John Travolta, the year before with Nicole Kidman." Yet she also had to take a day off work to be in Cyprus, making use of her 20 days' annual leave like any other employee; her main job, working 40 hours a week, isn't in show business (though she runs a production company called Art in Fusion, making mostly adverts and fashion videos), it's as a marketing manager at Anglia Ruskin University, a mid-table university based in East Anglia. Then again she also has a job at Westminster, her title (as of last Tuesday) being Chair of the Parliamentary Society of Arts, Fashion & Sports. Her energy, like she says, is abundant.
She appears to be one of those people who've never shied away from a challenge, dip their fingers into any available pie, and feel absolutely no shame in self-promotion. Our conversation is dotted with unexpected, casually-delivered bombshells. "I have opened colleges, and so on, in China," she explains vaguely when I wonder why she used to be involved with the BCYF, the British Chinese Youth Federation (a charity engaged in cultural exchange, presumably backed by significant Chinese money). "I used to do the contracts for her, because I studied Law," she says later, speaking of a friend who fell from a yacht and broke her arm while in Monte Carlo organising the Miss Cannes pageant. (Rebeca has also studied Finance and Information Technology, the latter as a teenager in Ecuador.) You seem like a people person, I suggest, and get this reply: "Always! I actually wrote a book, a long time ago, on how to become a people person".
Her life is divided in two, the pivotal event being a move to London (to live with her mother) in the mid-90s – not so much because of her mum as because of another older woman, the redoubtable journalist and war correspondent Martha Gellhorn. Rebeca was then 18 (she's now in her mid-40s), and her childhood in Ecuador had been unusual. Her mum gave birth to her at the age of 14, having run off with an older man. Her maternal grandparents agreed to take care of the baby – the short-lived liaison having ended – and Mum moved to England to reboot her life, remaining in touch with her daughter but always long-distance.
The grandparents were very special people, fiercely religious and fierce in general: they ran an orphanage and a rehab centre for drug addicts, often ventured out into the jungle to preach the Word of God, and took little Rebeca along everywhere they went. "When I was about eight years old, I saw a man stabbed 50 times," she recalls, though it doesn't seem to have traumatised her. This was at a time when the rehab centre was located within the walls of a prison – a grim, violent place where the little girl hung out on a daily basis, "until I wasn't allowed to, because it was too many inmates and I was growing up", experiencing people at their lowest ebb and imbibing a message that the purpose of life was to help, not judge, others.
All this surely played a role in her relationship with Gellhorn, another fierce, eccentric older person who'd witnessed some of the worst excesses of the 20th century. Rebeca wasn't happy living with her mum – they're close now, but her 18-year-old self bridled at being told what to do after so many years – and looked around for a job. Gellhorn, then in her 80s and losing her sight, needed a native speaker to read back the newspaper articles she wrote in Spanish (she'd sometimes miss a word when typing, and be unable to see it), and hired the teenager as a personal assistant. She'd been Hemingway's third wife but also, much more pertinently, one of the century's greatest war reporters: she'd covered everything from 1930s Spain to Vietnam, and was one of the first to report from Dachau concentration camp – writing vivid accounts of its lice-ridden "walking skeletons" – after it had been liberated. She was going blind, and suffering from cancer; she was angry, embittered, intellectually brilliant, and a difficult employer.
"She was very eccentric, and very rude, and she was all the time drinking whisky and having a cigarette," recalls Rebeca. "Swearing all the time, telling people to f**k off all the time, and drinking a lot, and – and being strange!" Gellhorn was in near-constant pain, and very delicate (Rebeca remembers helping her out of the shower once, when she almost fell, and finding her hands covered with flakes of the old woman's skin) – but appears to have found some solace in the younger woman's natural energy, which was positive (and, like she says, abundant) but also explosive. "I don't take bad things from people," explains Rebeca. "I respect people, and I demand respect."
After a few weeks of being demeaned and yelled at, the girl exploded. "I tell her: 'That's it, you cannot talk to nobody like that!'," she recalls. "'Everyone that comes here, they praise you that you're amazing – but you're not amazing, you're shit! You're shit, I hate you! And I need to go, because you make me feel horrible'." Rebeca added more to the rant, including a few choice swear words; "And then she was coming towards me – I'm very small, and she was super-tall… And she's like 'You are not going anywhere. Nobody ever swore at me for 40 years – and I like it! You stay with me'.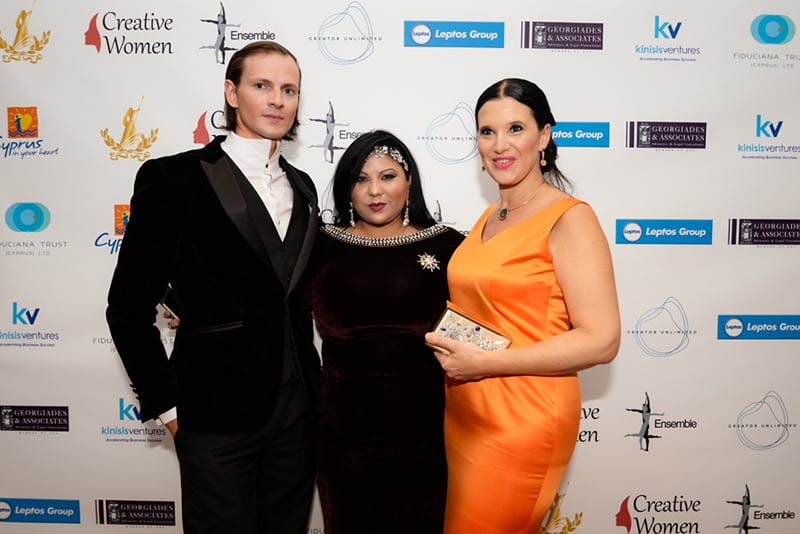 "I came back to work the next day, and she was a different person. She was so good to me. Since that day, we had an amazing friendship. She was like a mother to me – she was the mum I needed at that time, and she was so loving… I met Mandela through her, I met the Clintons, I met so many amazing people, and she teach me about politics, she teach me about life and experience. I worked for her for four years, and I was the last person to see her alive. She killed herself".
Gellhorn swallowed a cyanide capsule in February 1998; two days earlier, says Rebeca, she'd led her to a window and asked her to describe the street outside. "Yes. You are a witness," said Martha when her young assistant had finished. "I'm not a witness anymore, I'm dying. And I'm a journalist, I write what I see. If I can't see, I'd better not be here". "And then she said, 'You will understand if I'm not here on Monday'," adds Rebeca sadly – though of course the sadness has faded after 20 years, and it's a moot point whether such a dignified exit should be viewed with sadness anyway. 'What did you learn from Martha Gellhorn?' I ask, and she instantly replies: "Everything!" – and it's easy to see similarities, in their confidence and stubborn independence (Rebeca doesn't want to get married or have babies, even though – in a neat reversal of typical gender roles – she's agreed to become engaged to her fiancé "to make him happy"), yet one also wonders if she'd ever end her own life that way. Her energy seems too indiscriminate, too vivacious for that.
Martha seems to have been quite a stern, judgmental woman, even in her youth; Rebeca is much more relaxed. Her mentor was a journalist and truth-teller – but she's an entrepreneur and marketing person, with a marketing person's tendency to hyperbole. She claims, for instance, that her fiancé – a Russian former actor and model named Elvis Plugis, considerably younger than herself – was in 300, James Bond and Star Trek, but in fact he has no credits for any of those movies (I assume he's there, just in blink-and-you'll-miss-them cameo roles). She operates largely on networking, chance encounters and friends of friends. She impressed two government ministers from Dubai while in Monaco (where she'd gone to help the friend who fell from a yacht and broke her arm) and "they gave me a yacht, they gave me Bentleys, they gave me everything", then they took her to Cannes where she parlayed her blog into official accreditation as a journalist. More recently, she met British politician Zac Goldsmith through a mutual friend – "I know a lot of politicians, loads of politicians" – and he's now helping with an event she's organising next month. I assume something similar led to her new job in Parliament, acting as a link between politicians and the outside world; "I'm not an official advisor, but I'm an official person inside the parliament," is how she puts it – making clear, however, that she's an unpaid consultant. "I get a lot of money from different people," says Rebeca with a certain relish, "but not from them."
There's another difference from Martha Gellhorn (not that Rebeca claims to live her life based on her mentor's; it's just a convenient yardstick). Martha had a privileged childhood as the daughter of a doctor and a suffragette – but Rebeca's childhood, as already mentioned, was a lot more turbulent. At 12, she determined to meet her father, even though "people told me not to, that he is horrible – and I found out that he was horrible". She tried to forge a relationship, despite him saying he'd never wanted her and had urged her mother to have an abortion. "When I was 15 years old, was the last time I saw him – because he was becoming abusive towards me and wanted me to kiss him, and to touch me. And I said to him: 'I want you to love me, but not like this. And I want you to die, I want you to leave. I don't want nothing to do with you'. And I called the police on him, never saw him again in my life… But you know, I tried," she adds equably. "Because if not, I will have the feeling 'What if?'. And that's very important, not to have a 'What if?' in your life… Unfinished business is no good business."
Rebeca Riofrio appears to be game for anything – yet there's also a cautious side to her personality, as if that early turbulence had left her with a certain insecurity. She clings to her job in education, with its steady salary. She likes to have her coffee at a certain time, and "close my door in a certain way" (what way is that? she'd rather not say). Above all, she admits – though she hesitates to say so, maybe because we are, after all, at a conference for independent women – that "I love empowering women, but I'm not a feminist. I believe 100 per cent in a man's role, and I love a man's role in society".
It's not one-sided, despite what the zealots will tell you. "I believe that I can be the breadwinner in my family. I can have much more money than my fiancé – which I do – but at the same time, I want him to protect me. It's not necessarily how much money who has. But I like to be protected". Protected in the sense of emotional support, or physically? "Both! I don't want to fight with nobody. Noooo, you do that!" yelps Rebeca, and chuckles playfully. She is, after all, quite a small person.
"I do many things," says this busy, complicated woman, and she does. She's a film director, a marketing consultant and a trained youth counsellor. "I do paperwork for people. You tell me what your business is, and I will help you develop it". She mentors youngsters (some of them models who she meets through her videos, as she did her fiancé) like she herself was mentored. Above all, perhaps, she puts her energy to work, abundantly. "If you feel good things will happen to you, they'll really happen," affirms Rebeca. "If you say it, they will manifest." She smiles, as if noting our luxurious surroundings, then goes back inside with the other creative women.