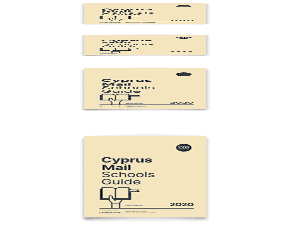 Agriculture Minister Costas Kadis said on Monday his ministry had put climate change research, urban waste management and farmers' compensation to the top of its agenda in the 14 months since he was appointed.
About climate change, he said that an initiative has started together with 15 other countries, the results of which will be announced in September.
The Cyprus Institute will record relevant measurements in the region.
"The aim will be to develop an action plan to tackle the consequences of climate change in these areas, eventually endorsed by a leadership conference to be held in Cyprus," the minister said. "This is the plan, which we hope will be completed in the next two years."
On farmers' compensation, Kadis said the ministry had submitted a bill to parliament to rationalise the system, so that farmers can be paid for damages promptly.
He referred to the effort to promote and protect quality traditional products and a number of support measures for farmers.
Over the last year, €102 million have been granted to farmers via EU common agricultural policy measures.
A new programme to support sheep and goat farming and the installation of desalination units for farmers will be launched next autumn he said.
With regard to the damage caused by extreme weather, he noted that €16 million has been given and this also covers past losses which were still outstanding from past years.
Fifty-five research projects are either running or have been completed, Kadis added.
He mentioned projects on the rational use of water in the agricultural sector, smart farming, adaptation to climate change and environmental protection.
Referring to water management, he explained a strategic study has been prepared for action which will be discussed in cabinet by the end of the month.
There is also a series of infrastructure projects for water supply and irrigation, mainly through the use of recycled water in Nicosia, Larnaca and Limassol.
A main concern is protection from forest fires. A new coordination centre has been set up, while eight large and 13 small fire trucks have been added to the firefighting fleet.
On Akamas, he said the finalisation of the project is expected in 2019, while work will be completed by 2022.
Regarding waste, he talked about the 22 green points now operating and the benefits of charging for plastic bags which has led to a reduction of 85 per cent.
He also mentioned the ministry's increased focus on animal welfare.
"How we behave to animals is a matter of culture. That's why we have invested so much in this area."
For the first time, the ministry has set up an integrated framework for the protection and welfare of animals, which includes five regulations, from the obligatory registration of hunting dogs to the regulation of the sale and possession of animals.
"We will continue to work for a cleaner and greener Cyprus by adopting the principles of sustainability," said Kadis.