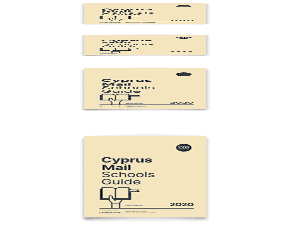 During a conference at the University of Nicosia Joseph Joseph, professor of rheumatology, stressed the importance of technology, the role of which has now grown to an unbelievable extent.
The use of this advanced technology depends on patients' needs and the diagnosis by lab scientists and doctors.
Regarding the diagnosis of autoimmune diseases, he said diagnosis depends on three elements: the patient's history, the clinical picture and the results of the clinical laboratory.
This was highlighted in the workshop on 'Autoimmune Diseases: Clinical and Diagnostic Implications', organised for the third consecutive year by the department of life sciences and health of the University of Nicosia, in collaboration with the Association of Clinical Laboratory Directors, Biomedical and Clinical Laboratory Scientists.
. Emphasising the importance of the conference, Harris Charilaou, president of the Clinical Laboratory Leaders Association, pointed out that "the evolution of science is running at dizzying speeds, so the slightest negligence by anyone makes it obsolete and sometimes dangerous, especially in the field of clinical sciences."
The conference was held at the premises of the University of Nicosia and the participants had the opportunity to be informed about the pathogenesis of autoimmune diseases at the molecular level. They were also briefed on the diagnosis and monitoring of patients at the clinical and laboratory level.
In his speech, Georgios Mitis, former director of the immunological department at the Nicosia general hospital, stressed the importance of the clinical laboratory and the acquisition of know-how in the techniques used for the diagnosis of autoimmune diseases.
The participants, in the second part of the workshop, had the unique experience of interpreting the results through applied examples.
The coordinator of the event was assistant professor at the University of Nicosia, Stella Nicolaou.