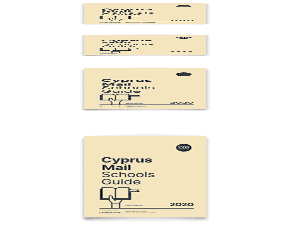 Renowned Austrian soloist Wenzel Fuchs, Berlin Philarmonic's principal clarinetist, will join the Cyprus Symphony Orchestra for three concerts in Cyprus this month – in Nicosia, Larnaca and Paphos – where he will play with a local ensemble.
With a programme setting three 20th century works alongside a classical masterpiece, the title of the concerts is appropriately Mozart and Jazz, as it combines classical style with jazz music.
Fuchs will interpret Mozart's Clarinet Concerto and three more modern compositions by Ravel, Copland and Schickele which bear a connection to jazz music by integrating jazz stylistic features and effects.
In his concert for chamber orchestra, Peter Schickele works with extensive jazz-blues inspired pentatonic scale runs, while Aaron Copland in his Concerto for clarinet uses slapping basses and whacking harp sounds. As for Maurice Ravel's masterpiece Pavane for a Dead Princess, it provided the musical substance to several popular and jazz music adaptations.
The first concert will take place in Nicosia on October 17 at Pallas Theatre. Then Mozart and Jazz will enchant Larnaca's Municipal Theatre the following day and on October 19, Wenzel and the CySO will perform at Markideion Municipal Theatre in Paphos.
Mozart and Jazz
Concert with Berlin Philarmonic's principal clarinetist, Wenzel Fuchs, and the Cyprus Symphony Orchestra. October 17. Pallas Theatre, Nicosia. October 18. Municipal Theatre, Larnaca. October 19. Markideion Municipal Theatre, Paphos. 8.30pm. €12