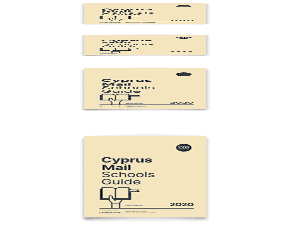 The world has gone digital, there is no doubt about it. When a viral video makes headlines and creates havoc and when businesses invest in social media marketing more than traditional advertising, it's clear that our reality has shifted to the online world. It's no surprise then that a Digital Agenda Summit is taking place in Cyprus, on October 15 and 16, all about shaping the future with confidence.
The summit will highlight and discuss issues of the global agenda with a European and regional perspective: The quest for a better and fairer internet; the human side of data; the use of Artificial Intelligence in day-to-day communication and media; design techniques and application development world-class; parallel (Viral) communication as shaped by social media; the revolution brought by solar energy and the importance of developing 5G and broadband infrastructures for devices and transportation equipment (IOT).
Digital Agenda Cyprus aims to establish itself as a regional gathering of important individuals who, together with young people, discuss and develop the future of humanity at regional and European level. At the rate at which societies and systems depend on digital data and mechanisms, staying on top of the game is necessary. But that's not all the summit wants to achieve. Equally important is the emergence of Nicosia as a university centre for knowledge and discussion of the digital agenda.
So on October 15 and 16, the Municipal Theatre of Nicosia will host more than 50 important speakers who have been invited to take part. From now and until then there will be regular announcements for attendees, topics and the programme. To stay up to date, follow the Facebook event.
Tickets can be purchased online at www.tickethour.com for €150. If you are a student of the European University Cyprus, you may apply for a ticket as the University is a supporter of the Digital Agenda Summit and can offer its students access. Groups and companies over 10 people who want to attend, should contact SPPMEDIA at 22 0472585. For more information visit www.digitalagendacy.com   
Digital Agenda Summit
Conference with more than 50 invited speakers about issues of the global agenda with a European and regional perspective. October 15 (3-7pm) and 16 (8am-5.30pm). Municipal Theatre, Nicosia. www.digitalagendacy.com
By Eleni Philippou