Nicosia municipality on Wednesday rolled out the new benches for the area of Eleftheria Square which received a mixed reception, mostly humourous, from social media users.
Some people passing by the new oblong-shaped white additions looked a bit askance at them while others decided to try them out.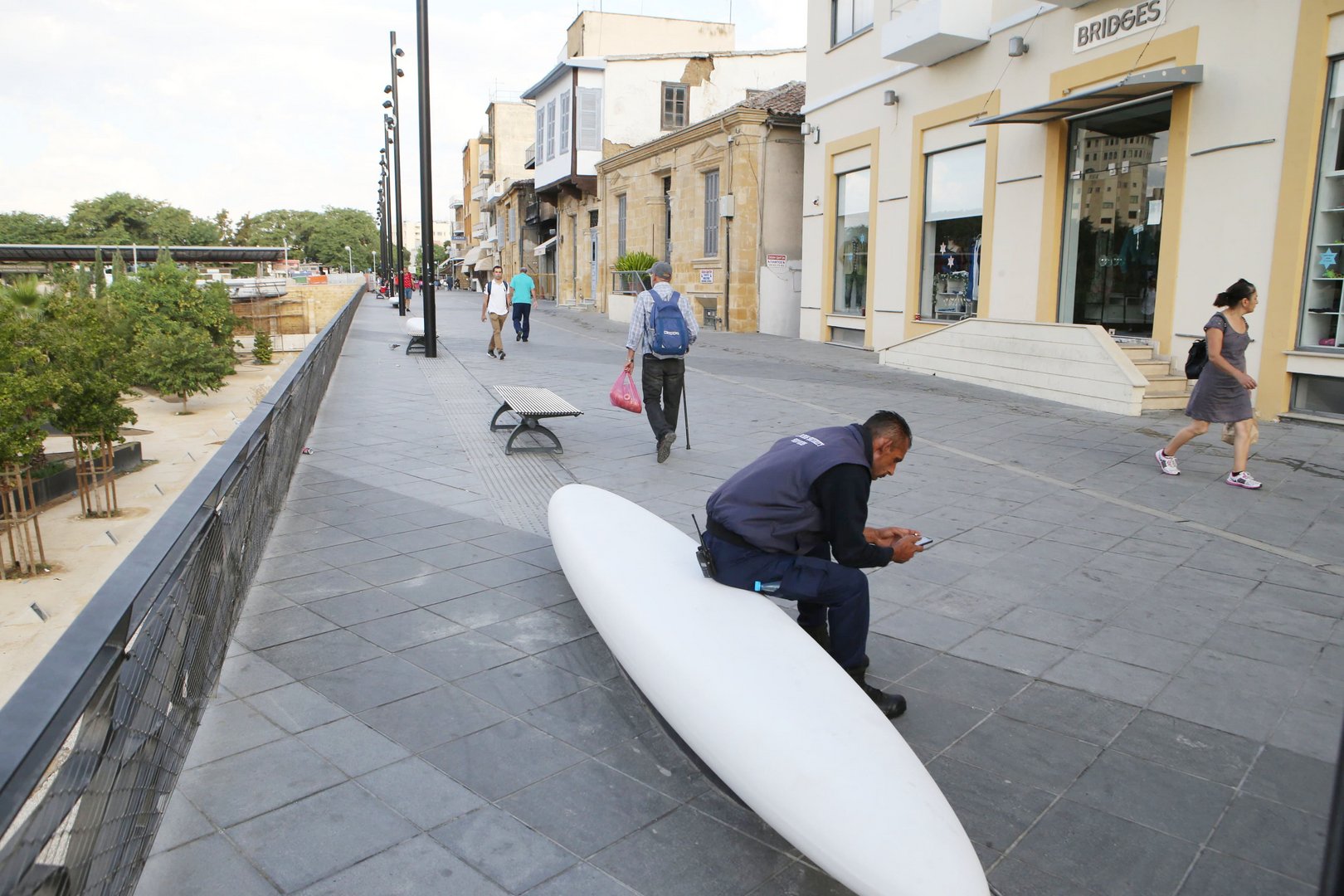 On social media, the comments were in some cases rude invoking everything from suppositories to tampons, as one politically-incorrect user tweeted.
Another said: "The new eleftheria square benches don't look like something you would sit your ass on, rather something you would insert in it. Of course, I'm not sure, I'm supposing," the user added,  making a wordplay with suppository which in Greek is almost identical with the word suppose
"Good thing they didn't place a ball on each side," said another
Others likened them to zeppelins. One posted a photo of people sitting on a torpedo with the caption "eleftheria square today"
Meanwhile, on the streets of the capital, views on the modern benches were conflicted.
Most locals appeared not to approve, some calling them impractical.
"I would prefer more back support," said 61-year-old Georgia, while Philippos, age 41 said they were too modern for his taste and he did not find them practical at all. "I don't like them," he said.
"They look like a huge pill," said 24-year-old Panayiotis who works in an opposite clothes shop.
Maria, a 23-year-old Cypriot student said she preferred comfort over style and she finds them uncomfortable.
"I think people do not use them because there is nothing to give shade but I don't mind them aesthetically," said Cedric, a 27-year-old permanent resident of Cyprus.
Tourists, on the other hand, seem to like the benches. "They give a modern touch to the city," said 45-year-old Eleonara, a Greek tourist, but she wondered how the municipality would be able to maintain the clean white colour. "I believe that people might write or do graffiti on them, which would be bad and make them really ugly" she added.
"They suit the new square," said Yiannis, another tourist also from Greece.
Just-arrived in Cyprus from Estonia, Urmas, 62, said: "I like them and I would definitely use them".