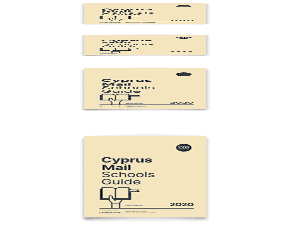 Cyprus' Permanent Representative to the UN Ambassador Andreas Mavroyiannis has strongly protested "the continuing violations of the national airspace and territorial waters of Cyprus by Turkey, as well as the infringements by the latter of international air traffic regulations, and appeal for their immediate cessation."
In a letter to UN Secretary-General Antonio Guterres, Mavroyianis said: "The Republic of Cyprus reiterates its call to respect Security Council resolutions and adhere to the principles of sovereignty and non-interference enshrined in the Charter of the United Nations." The letter has been circulated as an official document within the UN.
Mavroyiannis encloses four separate annexes recording the violations of Cyprus' national airspace, the infringements of international air traffic regulations in Cyprus' Nicosia Flight Information Region, and the illegal use of closed ports and airports in Cyprus, by Turkey, during the months of July and August 2019.
"Turkey continues to systematically harass civilian and military aircraft within the Nicosia Flight Information Region via radio calls while, during the same period, the regime installed by the occupying power in the area of Cyprus that it occupies, has illegally issued three notices to airmen relating to exercises conducted by the Turkish Air Force. Additionally, Turkish commercial aircraft systematically use the Tymbou airport, which continues to operate illegally following the closure, by the Cyprus Government, of all ports of entry in the areas where it does not exercise effective control," he said.
Mavroyiannis said this pattern of behaviour constituted a serious concern for Cyprus and was a continuous violation of its sovereignty.
"Furthermore, the persistent policy of violating the Charter of the United Nations and international law and breaching international rules and regulations is a constant threat to international peace and security, negatively impacts regional stability, jeopardizes the safety of international civil aviation and creates difficulties for air traffic over Cyprus, and prevents the creation of an enabling environment in which to conduct the Cyprus peace process," Mavroyiannis said.
He concluded by urging Turkey and the Turkish Cypriot community to contribute to a meaningful resumption of the peace process, instead of focusing on undermining the sovereignty of the Republic and promoting Cyprus' partition through the creation of facts on the ground.