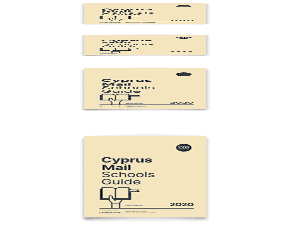 By Gina Agapiou
Some people say that you can find magic in the most ordinary places. I discovered it next to a supermarket in Nicosia. With a setting reminiscent of Shakespeare's Midsummer's Night Dream, Atmozfear is the only thematic bar in Cyprus, opened in April near Faneromeni in the old Nicosia. The new café-bar changes its theme thrice a year; every summer, spring and before Christmas.
Entering, we were served by fairies, who guided us through their magical forest, opening a golden cage for us to sit at our table. As a responsible driver I decided to give "seed lip" cocktails, apparently a non-alcoholic spirit, a shot. Inspired by a vegetable garden, my drink was served with sweet-flavoured ice cubes and it truly felt like alcohol. The menu also includes some mouth-watering desserts and tapas at reasonable prices.
In a place where fantasy meets reality, I realised Atmozfear plays to both. In the heart of the forest-bar, the witches' cage door is ajar. Frankly I was shocked when I saw the two witches' potions, a variety of different therapeutic herbs and teas from Pelion, Greece.
In contrast with the magical juice from Shakespeare's comedy, those herbs can help you fall out of love, so consume with caution. Herbs from the mount Pelion are said to have anti-anxiety and other healing properties, the Greek couple who opened the bar said.
A place that welcomes anyone, Atmozfear brings a taste from abroad and offers something new for the night life of the entire island. A truly atmospheric bar that stimulates your imagination and helps escape the hectic routine. Let go and don't try to trace your steps…. there's glitter all over the floor!
If you visit, definitely take a walk to the bathroom!
Atmozfear
Where: Evripidou 7, Nicosia
When: Daily 6pm to 1am and Weekends 11am to 1am
How much: €8.50 for seed lip cocktails
Contact: 97 622153