We are proud to announce that Pafilia has won another two prestigious awards for its flagship developments at the recent European Property Awards ceremony, held at the Royal Lancaster Hotel London on 24th October 2019. The company currently boasts over 40 international awards in recognition of its commitment to excellence in planning, innovation, design, service and management.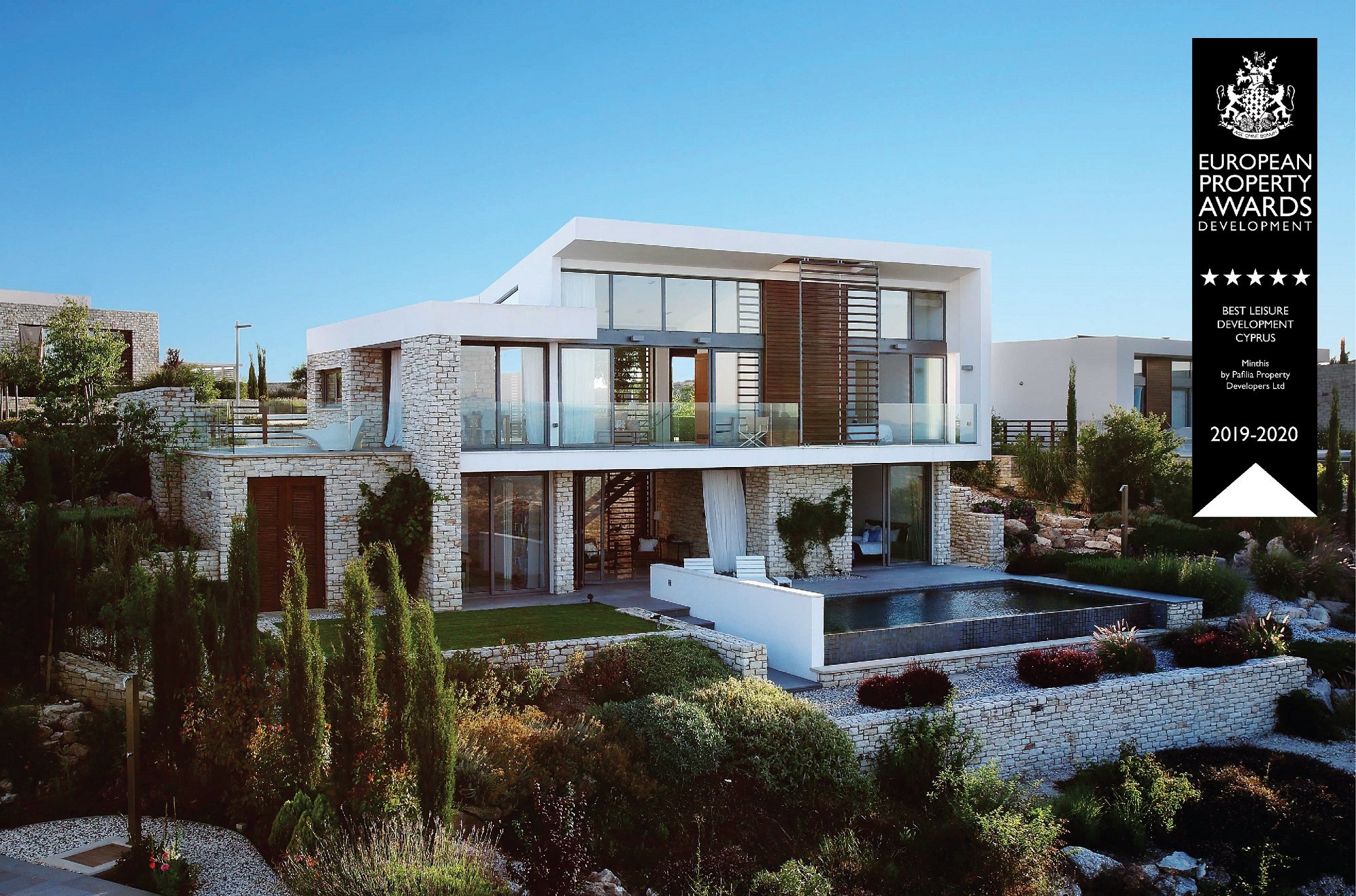 Minthis has been recognized for the fourth consecutive year, receiving the 5-star European Property Award for 'Best Leisure Development in Cyprus 2019-2020'. In 2018, in addition to winning the Cyprus category, Minthis achieved the highest recognition with the prestigious award of 'Best Leisure Development in Europe' and 'Best Property (Single unit)' for its' Residence design, Petra.  The consistent recognition of Minthis at an international level highlights and supports Pafilia's unique and pioneering approach to delivering quality cutting-edge architecture and lifestyle facilities that meet the needs of discerning international buyers.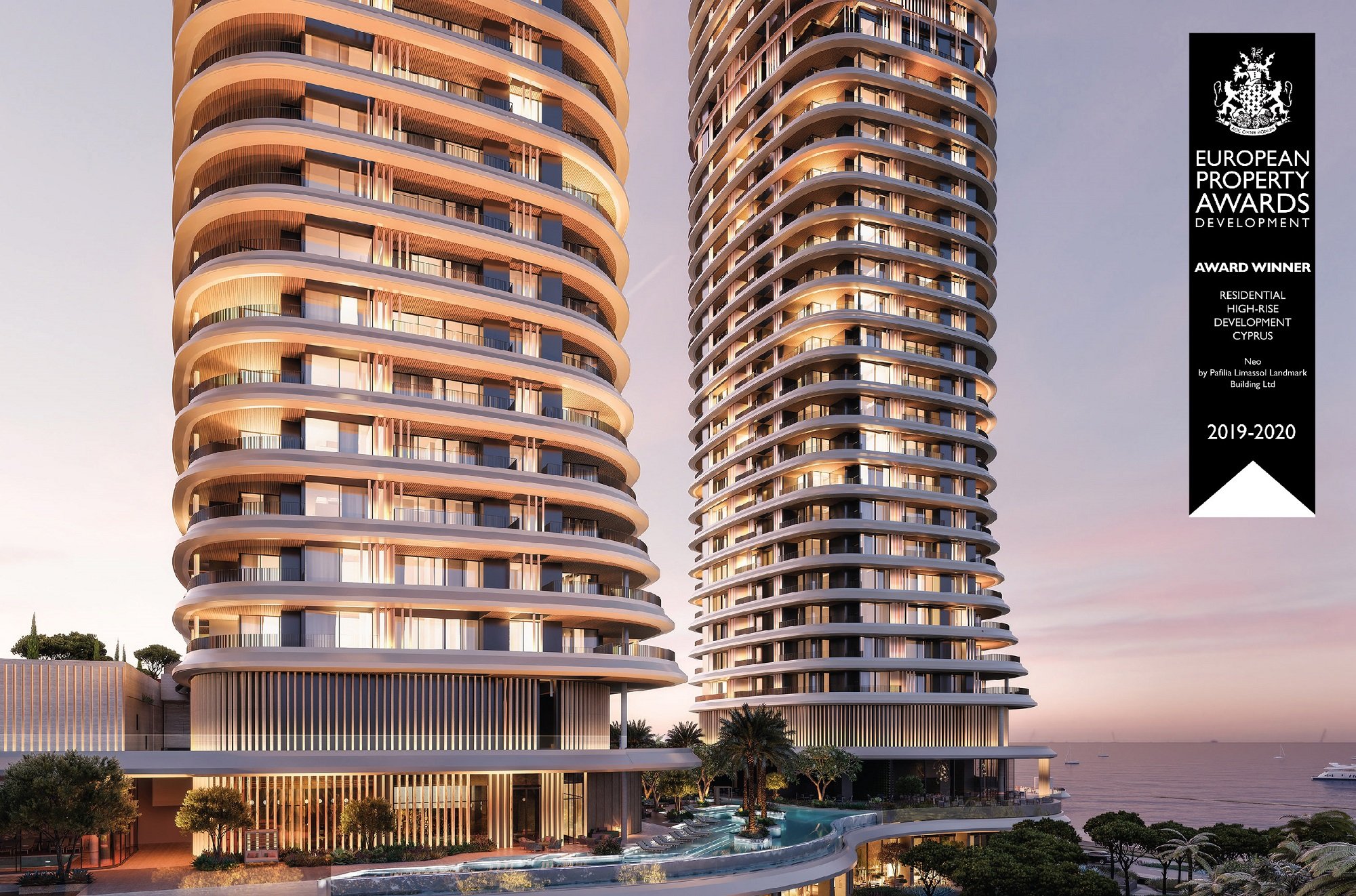 Pafilia's latest flagship development, NEO, an urban residential resort set on the Limassol shoreline comprising four residential towers and six-star resort style facilities, was also recognized in the category 'Residential high-rise development Cyprus 2019-2020'.
Michelle Parry, Marketing Manager for the group commented 'we are very proud to once again be recognized by the highly acclaimed European Property Awards. Both Minthis and NEO are unparalleled in the region, each competes on a global level. Both developments are testament to Pafilia's commitment to deliver the best in concept, design, quality and service and to continually raise the benchmark for the industry as a whole.
The European Property Awards are open to residential and commercial property professionals from around the globe. They celebrate the highest levels of achievement by companies operating in all sectors of the property and real estate industry. An International Property Award is a world-renowned mark of excellence.