Nicosia municipality's elves have been working hard to finish Eleftheria Square and Omirou Avenue, but it will surprise few Nicosians that Santa won't have it ready in time for the Christmas celebrations.
"It's not about when it's done, it's about its value and importance once it's finished," said Nicosia municipality spokesperson Makis Nicolaides.
But now much of the square is open to the public, isn't it finally complete enough to offer a full festive offering? A new tree perhaps and plenty of lights to brighten up the square's big expanse?
"There are some plans to celebrate Christmas but we're not fully ready to announce them yet," said Nicolaides.
"Of course, there will be some Christmas huts in the gardens near the old town hall," said Nicolaides, referring to the cluster of gift and food stalls that go up each year.
But despite the spokesperson's possible hint that something new might be on the way, at present the signs are not good for a burst of fresh Christmas sparkle.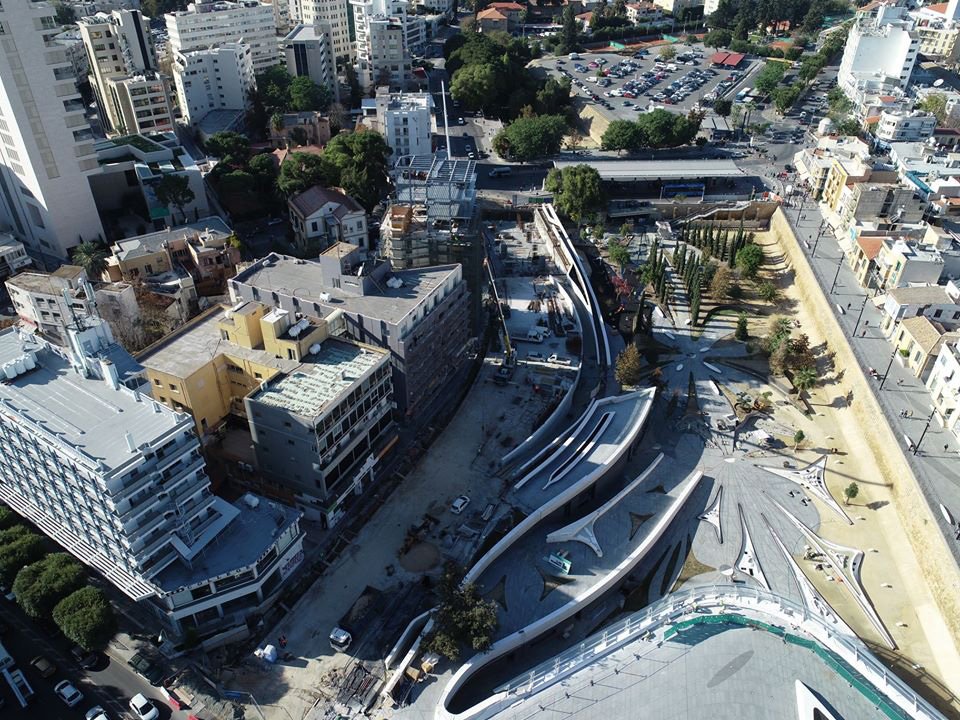 The metal Christmas tree with LED lights, now many years old, is back in its usual place next to the 'Glass Man' statue outside the old town hall. Seeing them side by side suggests that the statue's green glow and jagged edges might make a more impressive tree.
Photos posted on the municipality's Facebook page do however show some noticeable progress on Omirou Avenue.
Nicolaides said that there will be two levels – the road above and underground parking. The revamped project will add an extra 150 parking places, eight disabled parking spots and elevators. The additional parking availability should ease congestion near the old town.
"We know when it will be ready, but we don't want to say when. We have our targets and we'll meet them," said Nicolaides.
It has been eight years since work began on the project which is now years overdue. An EU official said in October that as long as the project is completed by 2023, funding – or Christmas gifts perhaps – from Brussels should remain secure.