The newly introduced four-monthly exams in high schools have started smoothly, education minister Prodromos Prodromou said after visiting the lyceum in Dasoupolis, Nicosia on Monday morning.
"The design has been done for all of Cyprus, of course, for all our schools. I repeat that we must look at the issue in its proper dimensions. This year, the ministry as part of the reform it started in recent years, has reorganised student assessment for the first time, placing greater emphasis on ongoing monitoring, the work children do with their teachers in the classroom and less on exams," he said.
He reiterated that the exams are only 30 per cent of the grade.
"That said, the exams are divided into two. We believe that this will make it easier to organise the school year and, of course, we will draw conclusions from what is being done today and in the next few days, these following two weeks. We will see what improvements can be made to the system."
As he said, there will be a series of meetings in the coming weeks.
"It will be a time of dialogue with educational organisations and with organised parents but also with students. And of course we will mainly promote our central goal, which is not only organisational. Organisation, the processes have one and only one goal: quality in education, upgrading, improving the public school."
Asked if there is a chance to move the exams until January, the minister said this was the original plan and will be discussed again.
The newly introduced four-monthly exams in high schools started on Monday at 9.30am with modern Greek.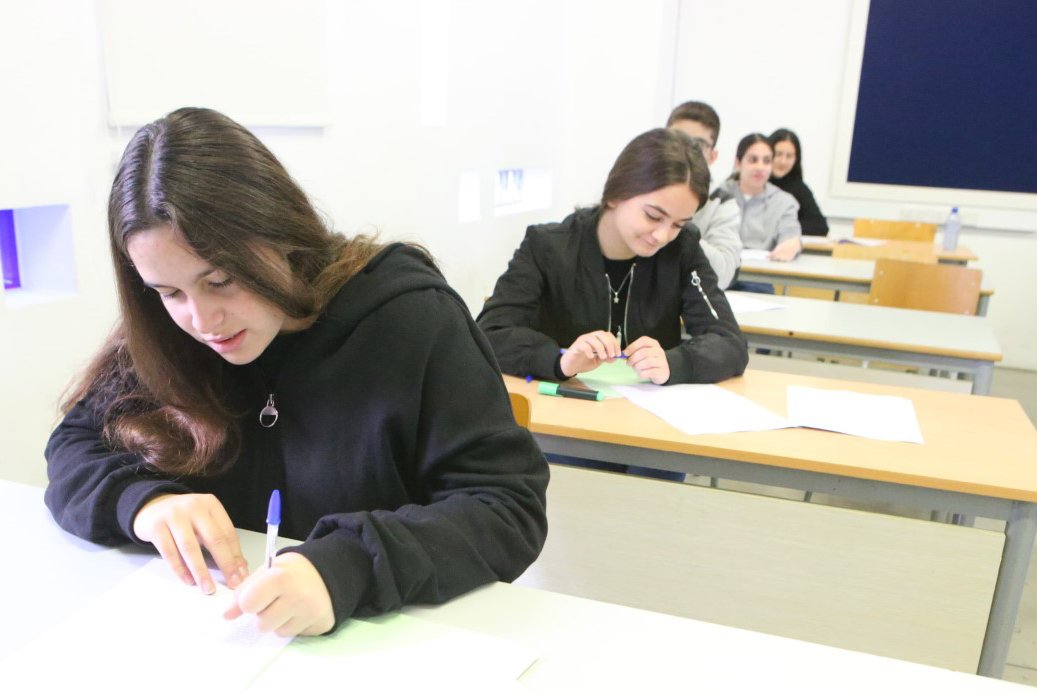 For this year, the exams are only for the first class of lyceums and technical schools.
The introduction of the exams has been strongly opposed by students who have walked out of classes several times since term began in protest.
The duration of the modern Greek and of other language exams is 135 minutes while exams for other subjects are scheduled to last 90 minutes.
Head of the coordination for the examinations at the education ministry Spyros Antonellos said in the morning the exam papers were sent to schools at 6am.
"The system works properly," he said.
He explained more than 4,000 pupils are expected to sit the exams. All students in lyceum do Greek.
When asked about the process of sending the papers, he said for the first time a system of encryption has been used. A code has been sent electronically to each school director to enable authorised staff to open, download and print the files.