Nicosia municipality replied to accusations about the flaking on some of the new benches recently installed in Eleftheria square.
The long, pill like benches in the square went viral for their unusual shape when they were brought from Italy a few months ago. Residents' opinions were split between the practicality and aesthetic of the Italian creations.
But their modern character is not the only issue.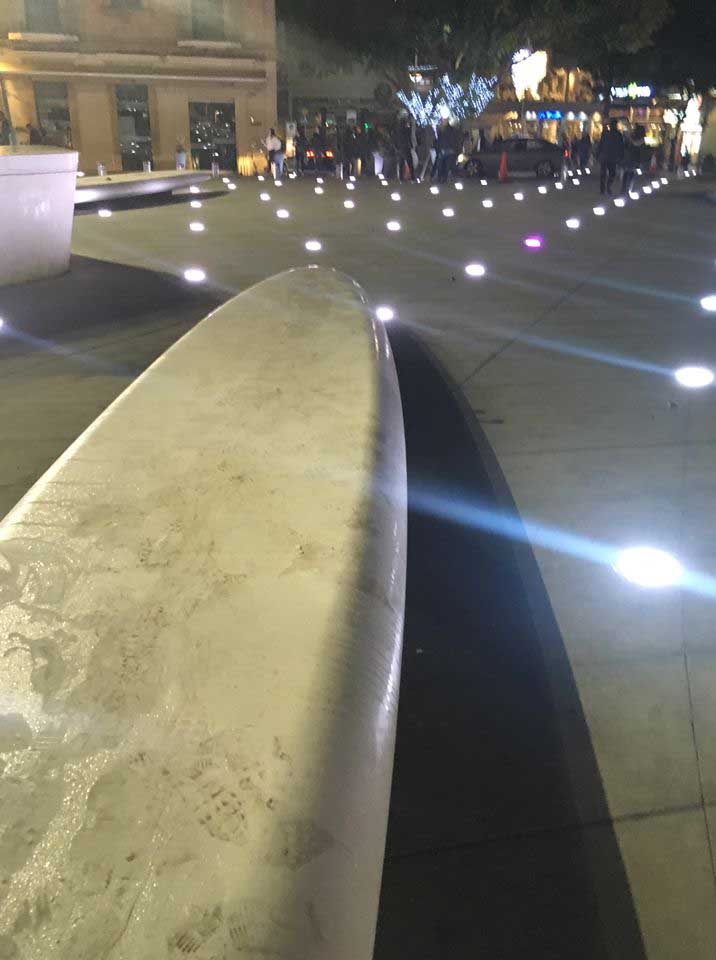 On Tuesday online pictures revealed what looked like flaking paint on the benches.
The problem appears to be only with the second butch of benches, installed at the end of October.
The larger, eight-metre benches were placed in front of Nicosia townhall.
Nicosia Municipality said on Tuesday the coating that was shown peeling off was not paint but anti-graffiti material chosen to protect the benches.
Graffiti resistant paint is usually clear and some types peel after repetitive cleaning or continued exposure to the sun.
But the benches have been barely used and they have only been in position for two months.
According to the municipality, flaking was noted as soon as the benches were assembled and the construction company has been notified.
The Italian construction company will soon be sending a team of workers to Cyprus to check and repair the problem.
"The issue is not big or important," the municipality said.
Three different ships travelled to and from Cyprus to carry all the benches so they were not placed on top of each other and get damaged.
The last batch of benches is expected soon.