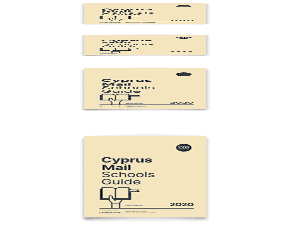 The Animal Party has proposed a 20-point programme to the candidates standing for Ayia Napa mayor, its leader Kyriacos Kyriacou said on Tuesday.
The party had already agreed on a neutering and welfare programme with outgoing mayor Yiannis Karousos, he said, and deputy mayor Christos Zanettou, one of the two candidates for the election on January 12 for the new mayor, has now made a pre-election pledge to continue the cooperation on welfare issues in future.
The 20 points are:
Designing a programme for stray cats in collaboration with private veterinarians, local authorities, volunteers and other stakeholders. This should be carried out at regular intervals to help control the cat population in the long run.
Establishing cooperation among competent authorities, police, the municipality and residents to report incidents of poisoning. Authorities should monitor high-risk areas and investigate complaints within a reasonable time.
Creating a neutering and adoption programme for stray dogs in cooperation with all stakeholders. There should be close cooperation with volunteers and NGOs in order to avoid the euthanasia of dogs.
Active and immediate collaboration with private veterinarians for microchipping and registering dogs.
Collaborating with volunteers / residents and authorities to properly register animals in private shelters, on the streets or elsewhere.
Provision of training programmes for residents to change perceptions and raise awareness.
Introduction of informative workshops on responsible dog ownership.
Organising events and seminars on animal welfare regarding matters such as hygiene and nutrition.
Informing the public about other issues related to animals such as circus animals, zoos, pet shops as well as products related to the mistreatment and killing of wild animals such as ivory and fur.
Transparency in all decisions taken within the municipal council.
Creating special areas where people can take their pets for walks.
Provide budgetary sponsorships which promote animal welfare.
The municipality should have modern stray animal detention facilities of European standards that comply with the requirements of the legislation.
Providing money through taxation which should be made available to animal welfare or extraordinary veterinary expenses for injured animals, rescuing animals or other veterinary expenses.
Introducing supervisors who will monitor the compliance of laws.
Creating conditions in public places to allow animals.
It is essential for each municipality and the community to have the necessary equipment to enable the capture of stray animals (stun guns).
24-hour free or discounted rates for the collection and treatment of serious injuries and other stray animals.
Keeping public spaces and sidewalks clean.
Training seminars, events and the establishment of annual events to promote the animal welfare and good behaviour of animals towards animals in general.