From early Sunday morning visitors have streamed to the Asprokremmos dam in Paphos – the second largest in Cyprus – to watch as it overflows.
This is the second time the water in the reservoir has exceeded 100 per cent in less than a year, after similar scenes were observed last March.
It is the third dam to have overflowed in Paphos so far this winter and the eighth around the island. The next set to overflow is Germasoyia. Mayor Kyriakos Xydias said it is expected to overflow on Sunday afternoon.
Police and officials from the water development department are in the area to ensure the public's safety as hundreds of people are expected to visit the area on Sunday.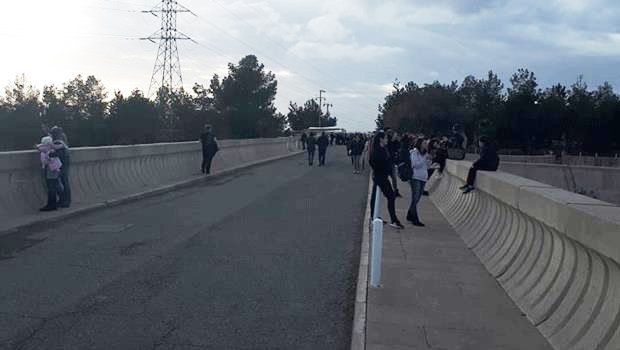 The reservoir at Asprokremmos holds 52,375 cubic metres of water, and is only surpassed in size by Kouris.
Since it was built in 1982, the dam has previously overflowed in 1988, 1989, 2004, 2012, 2013 and 2019.
So far this winter, in Paphos the dams of Pomos and Argaka have already overflowed.
While Sunday is expected to remain sunny, clouds will gather overnight bringing with them rain and snow in the mountains.
The weather is set to take a turn for the worse on Monday with strong winds and heavy rainfall, especially in the afternoon. Snow is expected to fall in the mountains and elsewhere.
Lower temperatures will be seen too, with the weather expected to improve from Wednesday onwards.
Meanwhile traffic to Troodos was so busy and conditions on the roads so dangerous the police have closed all roads to Troodos, where the snow reached a depth of 54cm on Saturday night.