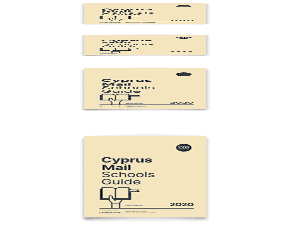 Between Hollywood cinema and European film screenings comes a documentary that aims to inform its audience what really goes on in animal agriculture. Let's Make Cyprus Green is screening Cowspiracy: The Sustainability Secret on January 31 in Limassol, inviting people to think about environmental impact.
The documentary was released in 2014 and is still a highly viewed film for its shocking, yet humorous, journey of an aspiring environmentalist as he daringly seeks to find the real solution to the most pressing environmental issues and true path to sustainability.
The film looks at various environmental concerns including climate change, water use, deforestation, ocean dead zones, and suggests that animal agriculture is the primary source of environmental destruction. This will be the topic of discussion for the night aimed to help people better understand animal agriculture and its impact on the environment.
"Animal agriculture is the leading cause of deforestation," states the documentary's website, "water consumption and pollution is responsible for more greenhouse gases than the transportation industry, and is a primary driver of rainforest destruction, species extinction, habitat loss, topsoil erosion, ocean 'dead zones,' and virtually every other environmental ill. Yet it goes on, almost entirely unchallenged."
The documentary was created by Kip Andersen and Keegan Kuhn. Andersen was environmentally awakened after seeing another film (An Inconvenient Truth), which urged him to recycle religiously, turn off lights, shower infrequently and ride a bike instead of driving. He believed he was doing everything he could to help the planet following the guidelines of national and international environmental organisations but once he discovered that animal agriculture is the leading cause of environmental destruction his life changed. Bit by bit, Cowspiracy was born.
The evening, taking place at the Tasos Papadopoulos building, will be a night of inspiration and reflection. "We believe that documentaries are a great visual for thought-provoking realisation," says Let's Make Cyprus Green. The documentary will be in English with Greek subtitles and it is advised that due to the graphic content of the film it may not be appropriate for young children.
Cowspiracy: The Sustainability Secret 
Documentary screening to help people better understand animal agriculture and its impact on the environment. January 31. Tasos Papadopoulos Building, Limassol. 7.15pm-10.15pm