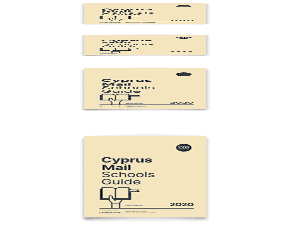 The largest group of Peloponnese winemakers ever to visit Cyprus arrives on February 3 in Limassol to showcase their beautifully crafted, top quality wines to Cypriot professionals and passionate oenophiles. The event will take place at the Ceronia Hall of the Carob Mill Restaurants in Limassol and is open to professionals and oenophiles.
A total of 26 top Peloponnese winemakers will visit Limassol for their annual walk around tasting event that will highlight the big picture of the Peloponnese vineyard with its amazing diversity of styles and varietals. This is the only union of winemakers in Greece to hold a tasting event in Cyprus each year, and has done for the last four years.
The wines will be diverse, with an amazing array of indigenous and international varieties grown in the biggest Greek vineyard, from regions spanning from Nemea and Patra through to Monemvasia and Kalamata. The event is open to both professionals and consumers. There will be more than 200 different wines available for tasting throughout the tasting event, so organisers advise participants to wear comfortable shoes and get prepared for a great wine marathon.
Yannis Karakasis MW will also host a master class for a second year within the Peloponnese Wine Festival at 3pm. He has said that he is thrilled to come back for another year to Cyprus to present one of his benchmark masterclasses The Icon Varieties of Peloponnese: Their Styles and Perspectives. The class, which is invite-only, will try to unlock the typicity and the different styles of the most celebrated varieties of the Peloponnese as expressed through their greatest terroirs.
For the first time at the Peloponnese Wine Festival visitors will be able to keep their tasting notes online through the my.wine.gr platform. All the participating wineries and the wines for tasting will have a presence online so participants will be able keep their own personal notes, track favourite wines and create a personal wine list with all the wines they tasted and rated throughout the event.
"This is an innovate project and a very useful tool for professionals and wine-lovers that the organising team of PWF has developed and they will share it with you for the first time through the Peloponnese Wine Festival," say the organisers. Bottoms up!
Peloponnese Wine Festival
Wine tasting event from Peloponnese winemakers. February 3. Ceronia Hall of Carob Mill Restaurants, Limassol. 12pm-8pm. Walking tasting event: 12pm-8pm. Masterclass: 3pm-4.15pm (invitation needed). www.peloponnesewinefestival.com