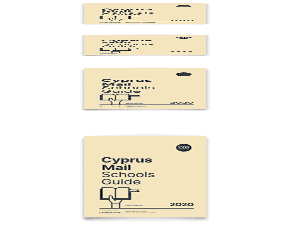 That's exactly what counselling psychologist and bioresonance therapist Yiannis Michael wants to achieve with an event in Nicosia on February 7. To inspire and motivate. Re-Paint Your Life is the second edition of the event, now happening on a much larger scale at the Nicosia Municipal Theatre.
"This inspirational event is for people who want to destroy that inner voice that keeps telling them that they are not good enough," explain the organisers. "People who want to take their life to the next level of fulfilment, people who want to confront and break through all their fears and uncertainty."
Yiannis Michael won't be tackling the subject alone. Joining him on stage is top motivational speaker, artist and humanitarian Muniba Mazari, also known as the Iron Lady of Pakistan. "An inspiring woman" is the most common phrase used to describe Muniba.
She was left a paraplegic after a car accident at the age of 21. Her whole life changed, and now at the age of 30 she is in the Forbes 30 under 30, a humanitarian, running her own brand Muniba's canvas with the slogan Let the walls wear colours, and an entity of the United Nations for empowering women and gender equality as the first Goodwill Ambassador.
"She was also featured in the BBC First 100 women list for 2015 and even Toni & Guy's first wheelchair model. Her story is truly amazing, and we are extremely honoured to welcome her to our island," say the organisers.
The event will be divided into three parts. The first part will be opened by Yiannis Michael, followed by Muniba Mazari and finally, there will be an interview with Muniba by Yiannis.
Re-Paint Your Life
Inspirational event with talks by Yiannis Michael and Muniba Mazari. February 7. Nicosia Municipal Theatre, Nicosia. 7pm. Tickets from www.soldoutticketbox.com