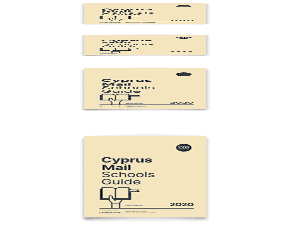 Time and time again Gerswin's Porgy and Bess has been considered one of America's favourite operas. Now it returns to the Met for the first time in nearly 30 years and at the same time will be shown at Rialto Theatre as well.
James Robinson's stylish production transports audiences to Catfish Row on the Charleston waterfront, vibrant with the music, dancing, emotion and heartbreak of its inhabitants. "If you're going to stage Gershwin's opera, this is how," raved the Guardian when the new production premiered in London in 2018.
David Robertson conducts a dynamic cast featuring the sympathetic duo of Eric Owens and Angel Blue in the title roles and an all-star ensemble that includes Janai Brugger, Latonia Moore, Denyce Graves, Frederick Ballentine, Alfred Walker and Donovan Singletary.
Cyprus will get a chance to see the opera on February 1 as it will be screened at Rialto, straight from the Met. Its world premiere dates a long way back – to a New York theatre in 1935.
A supremely American operatic masterpiece and the most ambitious work by one of the nation's greatest musical talents, Porgy and Bess focuses on the joys and struggles of a black neighbourhood in Charleston, South Carolina in the early 20th century. The overall combination of music, word and idea among a complex blend of Americana make this a unique and impressive work both within and beyond the operatic repertory.
Although the writing had proceeded smoothly, casting proved more difficult. Once a cast of African American singers who could successfully balance jazz and operatic singing had been assembled, it became clear that the opera world was not ready for a 'black opera', and the jazz world was not ready for opera at all.
Most frustrating of all was that various Broadway producers with whom Gershwin had worked successfully for years insisted that he hire only white singers and put them in blackface. Only after much negotiating and a refusal to compromise on his black cast did Gershwin manage to arrange for an opening on Broadway, where his own reputation could carry the show. Even then, he lost money on the production, only recouping his expenses by the separate popularity of Summertime and other tunes from the opera when they were published separately as jazz songs. Nonetheless, over time it became an American classic. Will it become popular amongst Cyprus audiences too?
Porgy and Bess 
Live broadcast from the Metropolitan Opera. February 1. Rialto Theatre, Limassol. 7.55pm. €14-18