The health ministry on Saturday announced that six new Covid-19 cases were detected.
This brings the total number to 810, including 10 in the British Bases.
Three of the new cases concern contacts of people already tested positive, one person who recently arrived from abroad, one who was among the 20,000 tests given to workers serving people and one person who tested positive from a private initiative.
The six new cases were found among 2,467 lab tests.
Nine people are in the intensive care units of the Nicosia and Limassol hospitals, four of which are on ventilators. Their condition is critical but stable.
There have been 19 deaths so far; 14 concern people who died of coronavirus and five who died with coronavirus.
No new cases were detected in the north on Saturday with the number remaining to 108 for the eighth day in the row.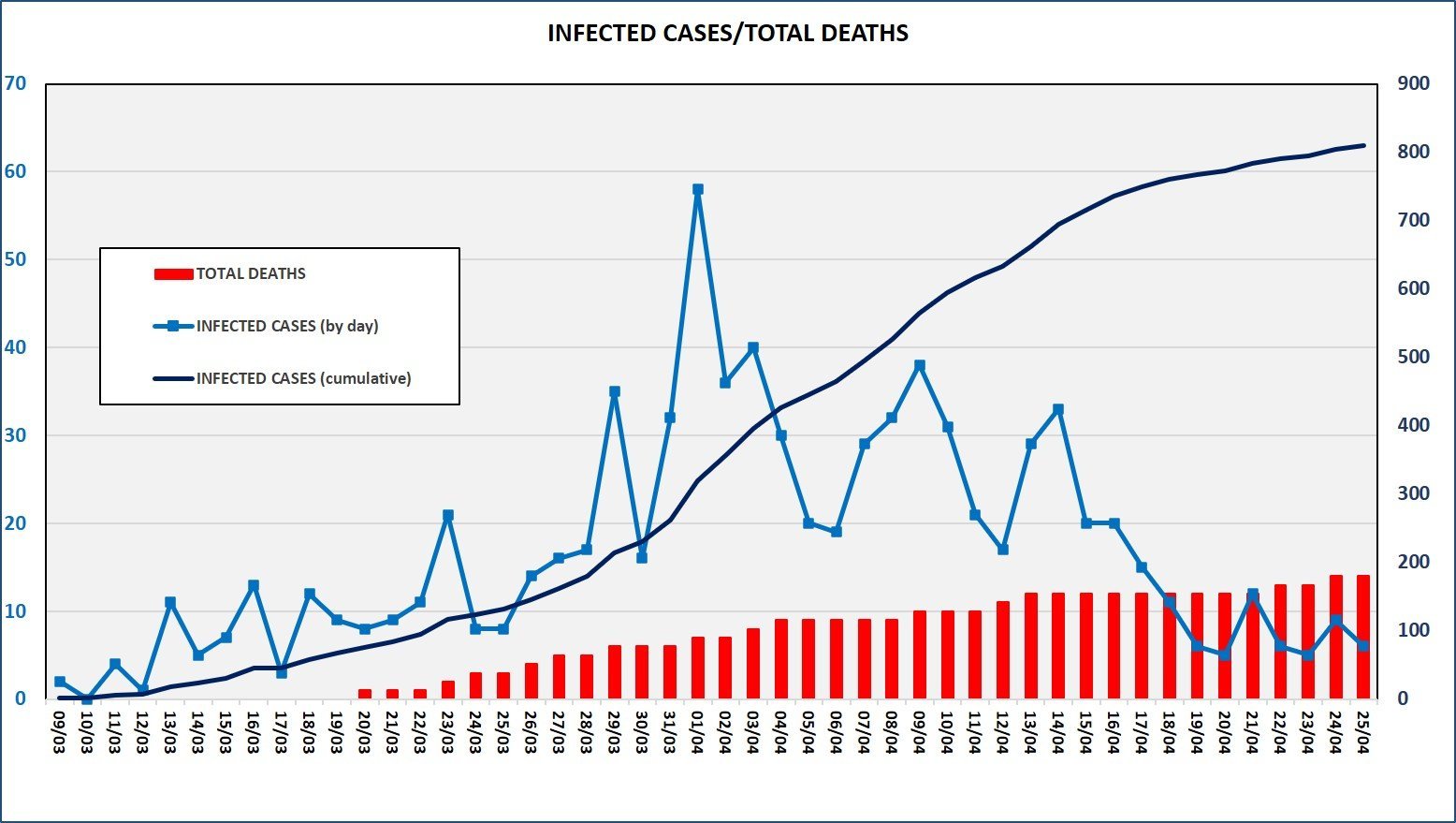 Virologist Dr Leontios Kostrikkis expressed satisfaction by the reduced numbers in the Republic over the last few days.
"The epidemiological picture we have before us is very encouraging," he said. If these results continue in the coming days, he added, the state will be able to activate the plan for the gradual lifting of restrictive measures.
"With such performance, Cyprus will be able to overcome this ordeal in an exemplary manner," Kostrikkis said.
The scientific director of state health services (Okypy) Dr Marios Loizou stressed the importance of solidarity as regards the battle against the coronavirus.
"The faithful application of the measures, the fact that we stayed at home, is a clear expression of solidarity and respect for the vulnerable groups that we protected and to those who with hard work, exhaustion and risking their lives, fight daily the invisible enemy," Loizou said.
He reiterated the call to everyone to stay at home to keep saving lives and protect the future of the country.