The health ministry announced seven new coronavirus cases on Thursday, bringing the total to 850.
The new cases were identified from 2,454 tests.
Virologist Dr Leontios Kostrikis announcing the cases said four of the new cases were identified as part of 195 tests from contacts of previously confirmed cases, a person who came from abroad tested positive out of 470 tests, and another person tested on their own initiative. Out of 96 tests of state health professionals one person tested positive.
No new cases were identified in nursing homes.
Since April 11, a total of 17,907 tests were completed out of the 20,000 targeted testing of front-line professionals.
"The numbers we announced today completes the positive epidemiological picture which allowed us to start the relaxation of the measures," Kostrikis said.
The highest number of cases recorded this week was 15 new cases on Tuesday.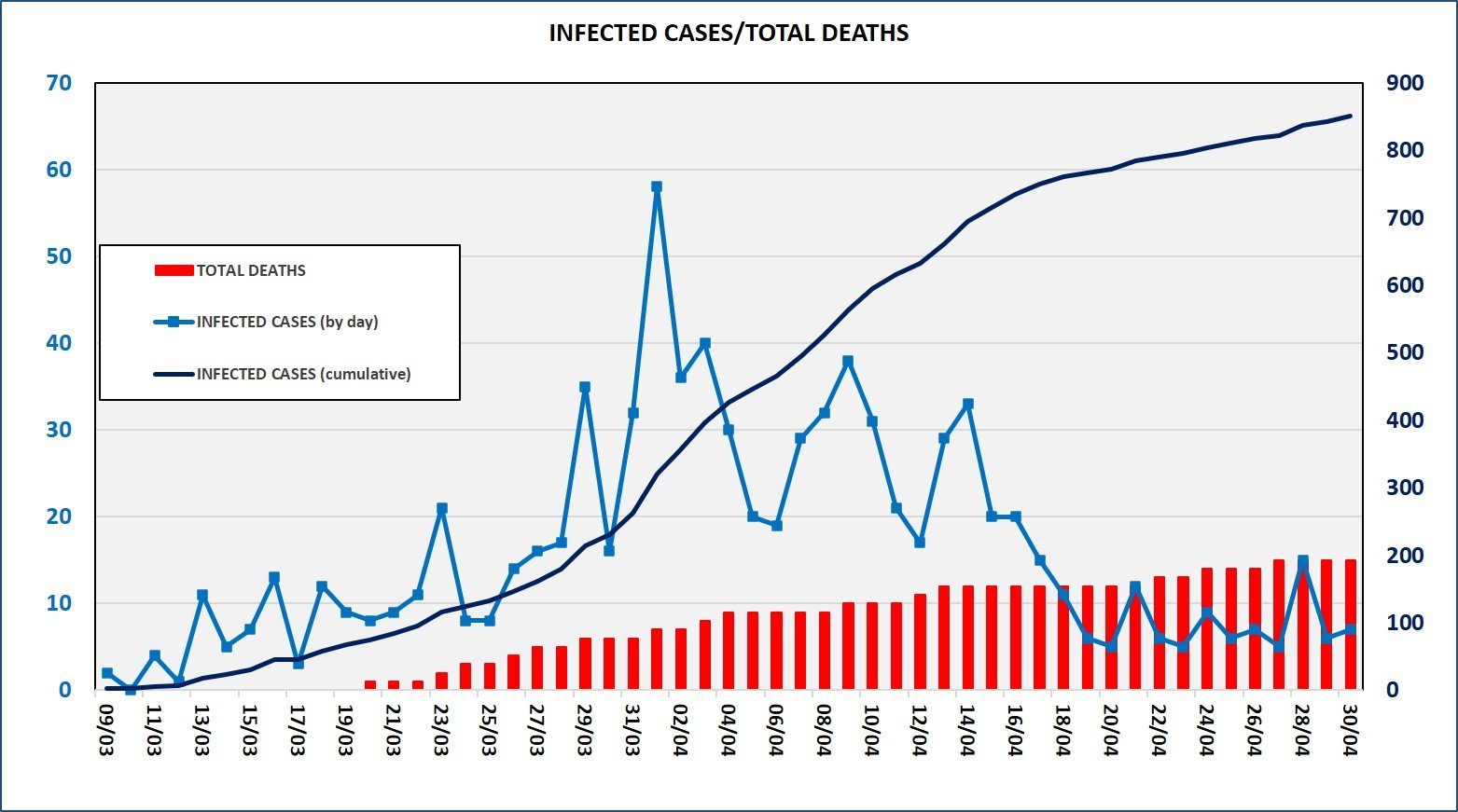 On Wednesday, president Nicos Anastasiades announced the relaxation of the restrictive measures starting May 4, following the reduced number of reported daily cases.
"Starting Monday, we are entering a new critical phase" Kostrikis said, "Personally I believe it will be even harder because we will need to be especially careful."
The biggest number of cases since the outbreak was recorded on April 1 with 58 new infections.
Scientific director at the health services organisation (Okypy) Dr Marios Loizou said 14 patients were hospitalised in the Famagusta refence hospital on Thursday. One of the patients is in the ICU. Another patient has been discharged. The condition of the patients is said to be stable.
There are four patients intubated in other hospitals. One in Limassol and three in Nicosia. Two more patients are hospitalised in the ICU in Nicosia general. Their condition is critical but stable, Loizou said.
Five more confirmed cases are being treated in other hospitals.
Authorities in the north did not report any new Covid-19 cases since April 20.